Registrar of Political parties Anne Nderitu insists that as now... the Status quo remains pending her communication after going through documents presented today by...
Related 1: https://ikuweikuwe.com/2020/06/10/two-cecs-face-impeachment-over-mitungi-as-mcas-implement-report/ Related 2: https://ikuweikuwe.com/2020/06/17/2-assembly-impeachment-motions-sail-thru-amid-allegations-of-blackmail-and-witch-hunt/ Related 3: https://ikuweikuwe.com/2020/06/22/mcas-accused-of-blackmailing-a-cec-governor-wangamati/
A bizarre accident involving Dawameds hospital's emergency van and a bodaboda rider has today Wednesday 26th July 2023 occurred on Sikata - Kimilili road...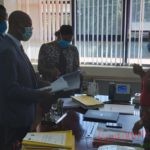 Ford Kenya party leader, Moses Wetangula and the Wamunyinyi led factions this morning ran into each other at the registrar of political parties offices...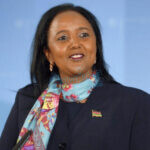 December holidays are normally characterized by pomp and color as families come together to celebrate the ending of a year as they usher in...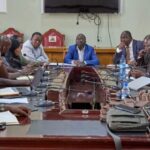 COUNTY HOSTS THE CoG AND SENATE FOR PREPARATION OF DEVOLUTION CONFERENCE The County Government of Uasin Gishu through its Department of Devolution has hosted the...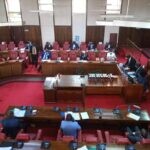 ASSEMBLY'S PRINCIPAL CLERK ARRESTED, GOVERNOR'S PA LINKED In Summary; Police Statements Governor's PA linked to arrest Crucial Petition documents (Evidence/Accusations) Centre for Human Rights demand...
In Summary; BBPM letter, Agreement New Office bearers (images) VIDEO: CO Denson unveils officials Following the enforcement notice that was handed to traders along Simba...
This was one of the many times goods have mysteriously gotten lost from the stores depart. without a trace. While on leave mid April 2020,...
Bungoma business mogul Ben Lunao is currently in police custody following his arrest a while ago at Corner house - Nairobi. He is accused...
Rising against all odds to be a renown Communications director / Musician Born in 1996 at Makutano village in Kanduyi Constituency, Storm (stage name) was...
KORRY FAMILY HOSPITAL closes shop in Bungoma town over rent... The remaining branches : Kimilili Tongaren Chwele (under the name TSULA)
In Summary; Demolition Confrontation Urinates on sister's face Advert; Virtual Harambee Former Mukwa/Siboti ward Councilor Mr. Phobiano Simiyu aka Musichune is no stranger to controversy...