The lords of tribalism and poverty who are masters/beneficiaries of political violence are very mad at the unbowed HUSTLER Movement. Why? The HUSTLERS have...
Related 1: https://ikuweikuwe.com/2020/06/10/two-cecs-face-impeachment-over-mitungi-as-mcas-implement-report/ Related 2: https://ikuweikuwe.com/2020/06/17/2-assembly-impeachment-motions-sail-thru-amid-allegations-of-blackmail-and-witch-hunt/ Related 3: https://ikuweikuwe.com/2020/06/22/mcas-accused-of-blackmailing-a-cec-governor-wangamati/
Wangamati's false promise causes more pain and embarrassment to a bereaved family The family of the late Terry Naliaka Nalonja is unable to comprehend how...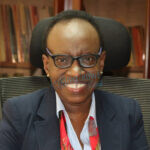 In Summary; Unauthorized Re-Allocations of Vote Heads Long Outstanding Imprests Employees on Irregularly Extended Probation Periods No annual revenue statements Variances Between Financial Statements...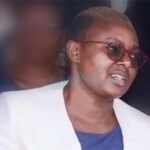 In Summary; Noor Cafe fiasco Office transfer successful mayhem Just weeks after storming the CECM Finance's office and threatening the hell out of the Finance...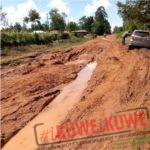 The road that was tendered at 1.6 Billion has been in this pathetic state (at times worse) since independence. This has encouraging politicians led...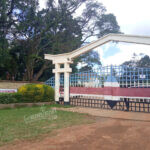 In Summary; Number of MCAs and employees summoned Erroneous Summons MCAs who did not collect the allowance MCAs who were surcharged, deposited in the...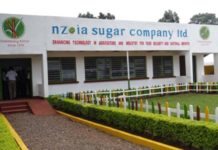 COMMENTARY. Today I want to address myself to the transcending Sugar heist that occured recently at the Nzoia Sugar Company. When the MD CPA Michael...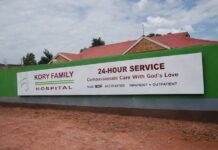 KORRY FAMILY HOSPITAL closes shop in Bungoma town over rent... The remaining branches : Kimilili Tongaren Chwele (under the name TSULA)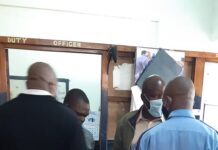 Bungoma business mogul Ben Lunao is currently in police custody following his arrest a while ago at Corner house - Nairobi. He is accused...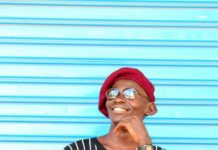 Rising against all odds to be a renown Communications director / Musician Born in 1996 at Makutano village in Kanduyi Constituency, Storm (stage name) was...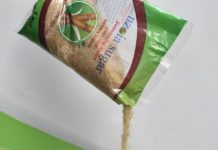 This was one of the many times goods have mysteriously gotten lost from the stores depart. without a trace. While on leave mid April 2020,...
PUBLIC OUTCRY OVER POOR ROADS, RESIDENTS SAY GOVERNOR WANGAMATI LIED TO THEM Following receipt of this message from a...