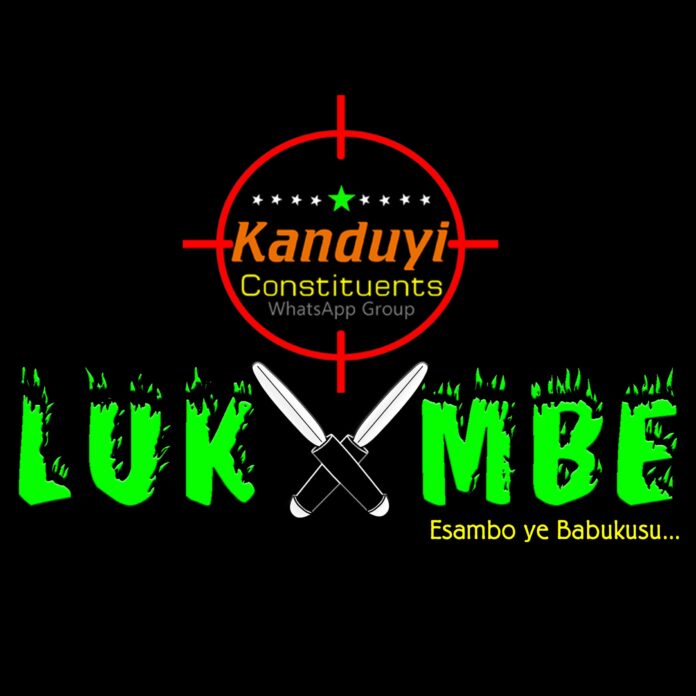 TRADITIONAL BUKUSU RITE OF PASSAGE
In Summary;
▪️Documentary Trailer
▪️Insight on Lukembe
▪️Circumcisor's resolution
▪️Want to partner?
"Lukembe" is a celebration of the traditional Bukusu rite of passage; male circumcision.
To this end, Kanduyi Constituents WhatsApp Group (KC) identified a home with four candidates for traditional circumcision in Sirisia Sub-County which was used in showcasing this important culture. We covered the entire circumcision process from pre-circumcision plans to the passing out ceremony in December, 2016.
Kanduyi Constituents WhatsApp Group (KC) is a community based organization whose membership comes from Bungoma County. The membership is voluntary and cuts across social and gender boundaries.
The main agenda of the Lukembe celebrations was:
To celebrate our Bukusu culture.
To preserve our culture by photographing and recording it on video for future reference.
To train circumcisors on HIV/Aids and other diseases.
To train circumcisors on how to maintain optimum hygiene standards when doing the cut.
Provide after-care for the initiates by providing them with drugs and bandages.
Provide Peer Education for the initiates during "Sialukho" (the passing out) on:
 Drug abuse
 The importance of Education.
We are pleased to announce that the shooting of the documentary was completed in December 2016.
Lukembe is a Kalasha Award First runners up (2017) in the Best Documentary Category.
It is a Kanduyi Constituents WhatsApp Group's COPYRIGHTED work that will be officially unveiled to the public in August 2020
Circumcisor's resolution;
Sinino the chairman to Balusanya (circumcisors) says Khuminya (Bukusu circumcision rite) is on… Having slaughtered a 'special' goat, he confirmed from it's internal organs that it is okay to conduct the circumcision… Bukusu Elders have given a green light and therefore asked the govt to grant their wishes with strict adherence to covid-19 guidelines
Kanduyi Constituents WhatsApp group is in the process of engaging would-be partners in delivering a mouth watering screening. KC therefore welcomes any individual/entity interested in a partnership to contact;
Dr. Amin – Patron               +254 711 212 524
eDDUHSimiyu – Chairman  +254 0721 956 027
Ethel – Madam VC              +254 0700 001 301
Rasal – Madam Welfare      +254 0724 208 294