In Summary:
Unveiling
Board of Directors
D

issenting

views
Nzoia Sugar Company held a Prayer Day on Tuesday, 9 May 2023 that also saw the unveiling of an acting MD and the Board of Directors at the facility's training grounds. The event was crowned by a service and prayer from church leaders led by ACK's Rev. George Mechumo
Ag MD, CPA Ezron Kotut
CPA Ezron Kotut took over as the new Acting Managing Director from Dr. Chrispine Omondi whose contract ended on 1st May 2023. Until his appointment, Kotut had served the company as a Finance Manager for over a decade
Board Chairman Alfred Khangati encouraged staff to work in harmony with the board for better results as he called on leaders to support the new administration for the sake of our community. He and his colleagues all promised to put their best foot forward as they thanked the president for the appointment
The Ag MD who has been the Finance Manager for over a decade will be in-charge for 3 months as required while the company MD's recruitment process is underway.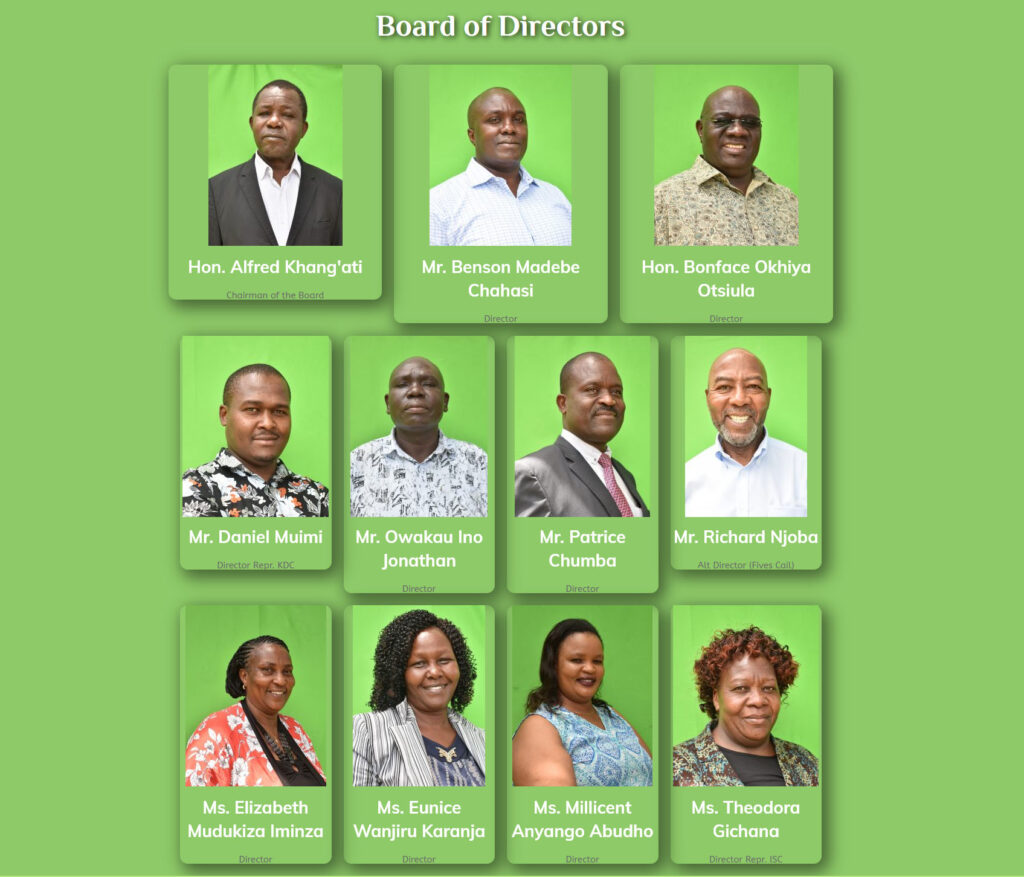 A section of Nzoia residents, farmers and Bungoma residents by extension have nevertheless expressed their concerns saying the Ag. MD should NOT apply for the position.
Also read: https://ikuweikuwe.com/2023/05/05/out-goes-nzoia-sugar-co-md-as-khangatis-team-reaches-out-to-farmers-psyched-by-president-rutos-comments-on-privatization/
Zachariah Baraza, a gubernatorial candidate in the 2022 elections and a known defender of farmers said this appointment was an indicator that the Kenya Kwanza government cares less about the Luhya nation. He named the likes of Khwatenge and Ignatious Wafula as being some of the many suitable candidates as he also took on local Kenya Kwanza leaders for not reminding the President of our existence, needs.
Zachariah Barasa's complaint: