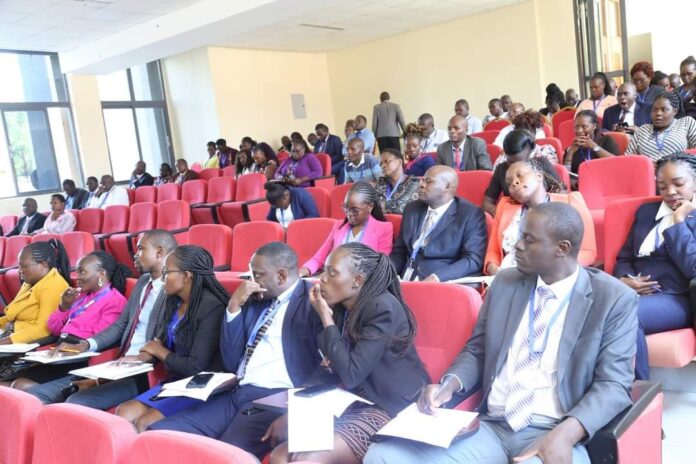 STAFF OF THE COUNTY ASSEMBLY OF BUNGOMA SENSITIZED ON QUALITY MANAGEMENT SYSTEM BASED ON ISO 9001:2015 STANDARD

In order to implement the recently launched Performance Contracting, the County Assembly of Bungoma is focused on initiating Quality Management System within the establishment. This is a strategic decision aimed at providing quality services in the execution of the County Assembly mandate.

A consultant from Great Conkors East Africa Limited Mr. Martin Nyongesa has been engaged to take members of staff who will be the key implementers of the system, through the approach, purpose, benefits and risks of quality management system.

Principal Human Resource Officer Mr. Abraham Simiyu

He elaborated that for the institution to attain ISO certification , there are steps to be followed from awareness, documentation, implementation, certification and success. He added that performance contracts and quality management system will run concurrently.

The sensitization session was attended by the Deputy Clerk Legislative Services Mr. Leonard Momos, Principal Human Resource Officer Mr. Abraham Simiyu and other Heads of Departments in the institution.
~ By County Assembly Communications unit ~