YOU ARE KILLING THE CONFIDENCE OF OUR BOYS, CARO BUYELA TELLS SOCIAL MEDIA USERS
While addressing the issue of Social Media users posting images of those Bukusu circumcision candidates who do not withstand the knife, the special programs advisor to Bungoma governor encouraged them to cease from posting images/videos of those who fail to impress khutiang'i (where they face the knife).
Carol cited an example of a boy who 'embarrassed' his relatives by not manning up during the cut… the boy has since quit learning, started selling groundnuts at Misikhu market since he felt rejected and ridiculed at school. She instead advises that such images are not posted since Social Media never forgets… a move that if affected will avoid long-term trauma
She spoke to #iKUWEiKUWE Updates after Carolyne Buyela Volunteers team tagged "KNOW MY NAME NOT MY PASSWORD" visited Maraka Ward, Webuye East Constituency where Over 150 girls aged 15-18 years with their parents attended. The Know my name not my password train comes amid cries from the community and the government over teen pregnancies that is on the rise during this Covid-19 pandemic where most of our girls are at home and most of them are idle.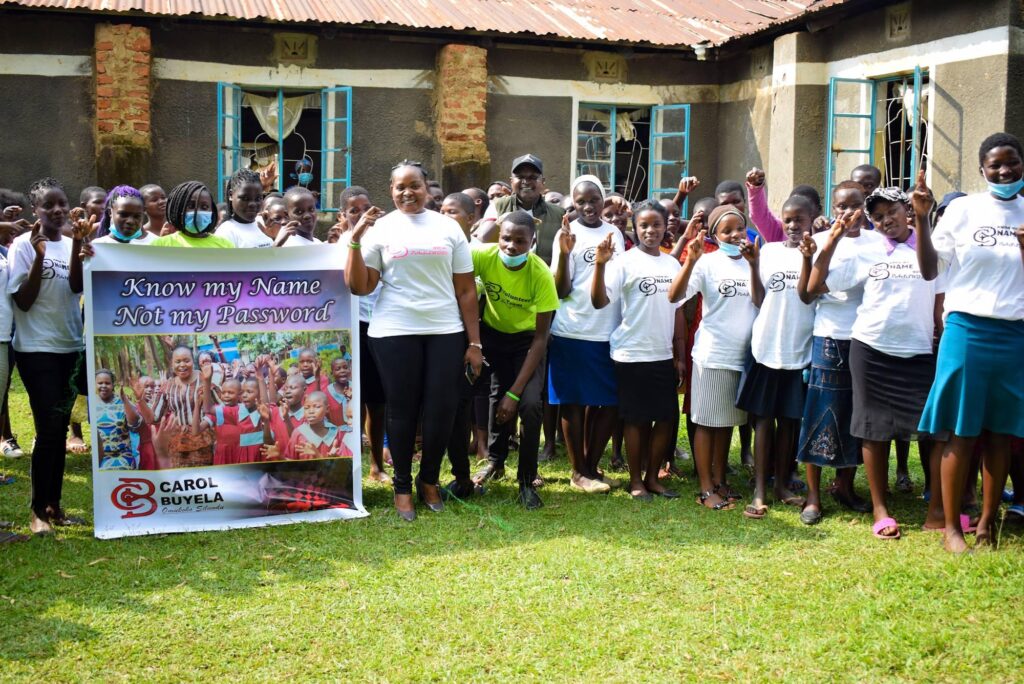 Elsewhere;
"Circumcision ceremonies can only happen under very strict guidelines discussed and executed by health officers" CS Kagwe said