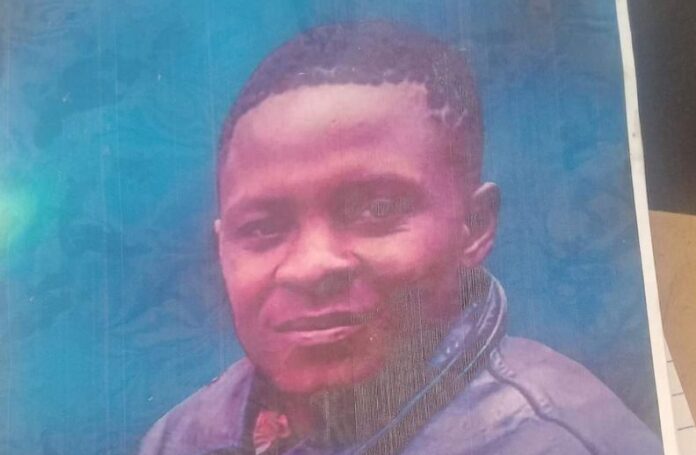 By: Olita Reuben
EMOTIONAL BURIAL FOR BUSIA YOUTH MURDERED IN NAIROBI
A somber mood engulfed Nabengele village in Budalangi, Bunyala Sub County on Saturday, 8 April 2023 when a youth who was murdered in cold blood in Nairobi was laid to rest.
Cornelius (Koso) Derick Sanya, 23, the son to retired primary school teacher, Christopher Obonyo Mungayo, was brutally murdered on 19th March, 2023 allegedly by a bouncer at a pub in Mathare under unclear circumstances. The killer is still at large but the police have intensified search for his whereabouts in a bid to arraign him in court to face murder charges.
Church leaders and family members condemned the macabre killing of Koso and appealed to the Inspector General of Police, Japhet Koome to bring to book the alleged killer who is a renowned reveler in Nairobi's Eastlands Area.
The macabre killing of Koso, a boda boda rider until his death rekindles memories of gruesome murder of innocent souls across the country.
The deceased's aunt Audry Maloba said the attacker stabbed him twice on the arm and stomach where he bled profusely. He was rushed to Mathare Hospital before being transferred to Mama Lucy Hospital where he was pronounced dead on arrival.
Ms Maloba added that a postmortem conducted indicated Koso died owing to over bleeding after his artery on the arm was ruptured by the knife-wielding attacker.
During the funeral service, Catechist Charles Maenge of the Sirimba Parish regretted why most youths succumb to various ailments, an indication that things are not right.
"Previously youths used to receive advice from their parents and implement them to the letter, unlike these days when the youth do things on their own volition without seeking blessings of their parents," he said.
He added: "How many parents or guardians these days sit with their children and they accept their advice? Rampant deaths among the youths is attributed to the culture of defying their parents or guardians."
Maenge told the parents not to tire advising their children while the youth should also seek the blessings of their parents and spiritual nourishment if they need to achieve their cherished dreams in life.
Former Nominated Member of the County Assembly, Bernard Odako delivered Busia Governor, H.E Dr Paul Otuoma condolence message and contribution to the bereaved family.
He also outlined the Governor's development agenda to county residents.
Also present was Budalang'i Member of parliament, Raphael Wanjala.