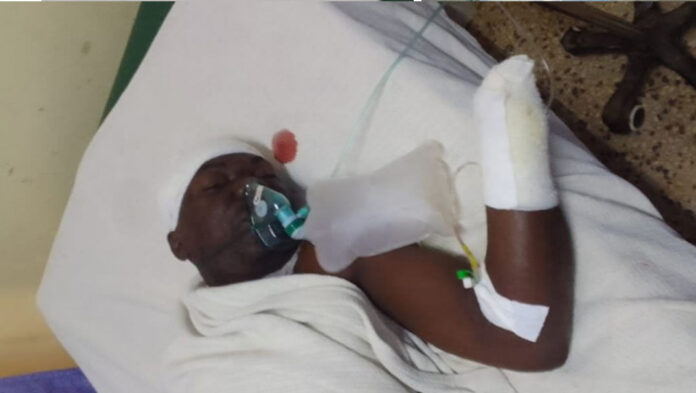 In Summary;
On 17th May 2023 residents of Siangwe area in Sang'alo village, Kanduyi Constituency ~ Bungoma woke up to nasty scene on the road where they found Oscar Wafula lying in a pool of blood with no hand and deep cuts on the head. Oscar the eldest son of mzee Wafula Khaemba had been attacked by his younger step brother Augustine Wafula following a land dispute
Their father Mzee Wafula is said to have previously been married to two wives and has three sons (Augustine included) with the younger one while his eldest son Oscar Wafula is the only child to the first wife. Oscar's deceased mother is said to have died under unclear circumstances again with fingers pointing at Mzee. The same Mzee has also been said to have chased away Oscar's wife leaving Oscar alone in the home.
Prior to this incident mzee is said to have warned Oscar of dire consequences upon the arrival of Augustine.
Mzee is alleged to have ganged up with the younger son who had arrived from his workplace in Butere on 16th May 2023 to launch a vicious attack on Oscar who was fetching water from a borehole the morning of 17th May. The incident saw Oscar lose his hand as he sustained deep cuts on his head all this happening as his father watched in silence.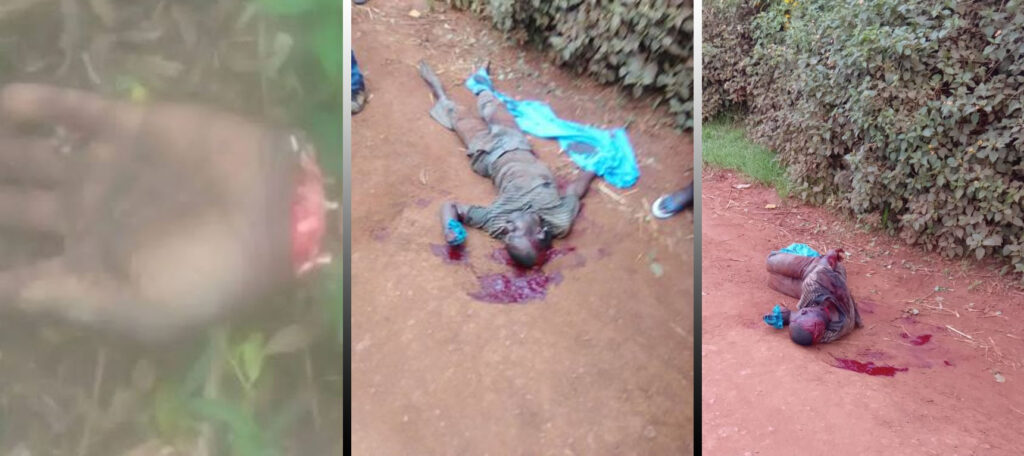 Mzee later assisted in carrying Oscar's bloody body to the road so as to create an impression that he was attacked there. They thought he'd die.
When police arrived at the scene they found Mzee in company of onlookers at the horror scene with Oscar lying in a pool of blood only for mzee to say that the two sons fought before the other took a panga. The Police proceeded to mzee's home to arrest the assailant who did not resist.
While the assailant was arrested, arraigned in Court and remanded till Thursday May 25, 2023 Oscar was admitted at Bungoma County Referral Hospital (BCRH) and later discharged on Saturday May 20, 2023 but has been unable to leave the hospital due to lack of funds to clear Kshs. 37,000… it now stands at 40,136/= today Wednesday May 24, 2023
My source informs that Mzee Khaemba is in the process of selling the contested piece of land to bail out the attacker from prison so that he can go back to his Butere job while he is saying nothing about the son in hospital.
Mzee is said to be supporting of the attacker in the land tussle.