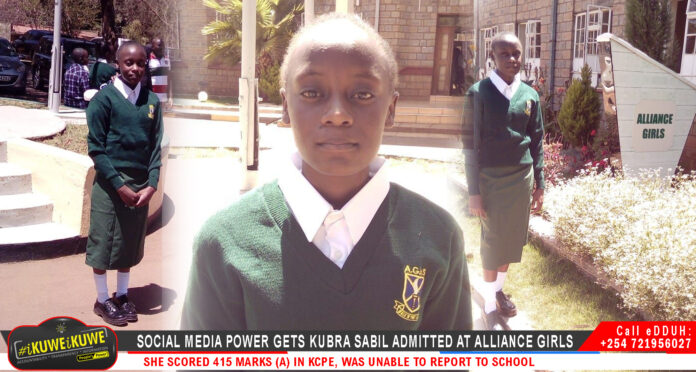 It all started on Wednesday 8th Feb 2023 with a phone call from the Muslim Youth Leader Suleiman aka Sele who informed me of a needy case which he wanted me to help raise funds. I did visit the following day in the morning armed with my camera but not before I passed by Wesley Wepukhulu's home in Musikoma.
At Wesley's I arrived to a home that looked almost deserted from a distance but the sight of a man waving me on brought some life as we ended up doing a quick interview lest I delay landing at Mjini for Kubra's interview. Wesley's father beamed with notable excitement as he narrated his rather disturbing tribulations some of which I found uneasy to share online as I wondered how he manages to still look upbeat but then again I remembered he had waited for me for hours.
Wesley impressed me with his artistic prowess (si mnajua hata mimi nilisomea Graphic Design?) as he displayed images on his drawing pad that are way better that what I can do now???cleave alone at his age. Wycliffe Wepukhulu the father to the Christ the King candidate pleaded with me to reach out to well-wisher including Sen. Wafula Wakoli (neighbour) and Governor Lusaka. The soft-spoken brilliant chap had scored 416 marks but his former KDF father could NOT manage to raise the total amount needed following his summary dismissal in 2016 from the forces. Wycliffe indicated that the school and Well-wishers had assisted him manage see his son thru his primary.
Watch more on Wesley's plea: https://youtu.be/8CjQP2cfvBI
On leaving Musikoma I called my friend Kimilili MP Hon. Didmus Barasa and pleaded with him to assist which he agreed to without questions saying he will own the whole burden.
From Wesley I drove straight to Kubra's home in Mjini Estate where she was waiting for me in company of SELE and her father. Again I interviewed her where I noticed she got 415 marks from Mother Kevin Academy, managed to get the County scholarship but was unable to raise funds for shopping and pocket money.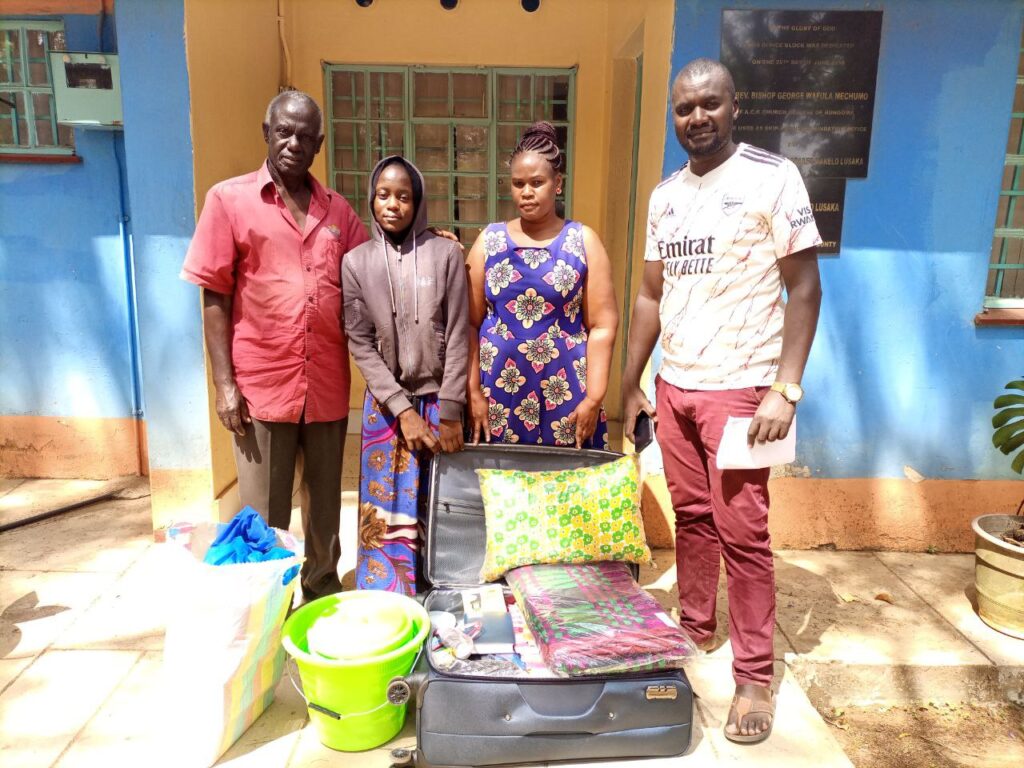 So concurrently I went lobbying for funds for the two cases. I worked on the two documentaries (Wesley's first then Kubra's). I shared them on social media.
On Thursday 9th at about 7am Bungoma Governor Ken Lusaka contacted me after watching the documentary and showed interest in rescuing Wesley. After a brief chat, He asked for his father's contact and a few minutes later send the required 32,000 sorry Kshs. 35,000/= to Wesley's father Mr. Wycliffe Wepukhulu.
I again reached out to the public via Social Media asking for their assistance get Kubra to Alliance Girls High School where she had been called, but help did not come as quick prompting me to start an online Harambee on Thursday 9th at about 2pm that was immediately benefited with almost half of what would be the total amount by Kanduyi MP
Watch more on Kubra: https://youtu.be/haG2lgMOzk4
The following came thru:
1. ikuweikuwe. com 1,000
2. Hon. John Makali – Kanduyi MP – 20,000
3. Feisal Muhamed 500
4. Mbarak Muhamed 1,800
5. Said Nassir 500
6. Carolyne Wekesa 1000
7. Kelvin Simwa (Qatar) 1,000
8. Aghlighter Shitandayi 0720744143 – Metalic box
9. Timothy Kitangasi Lukorito 1000
10. Ilham Amin 2000
11. Mash Khisa 1000
12. Wellington Sindani 1000
13. Caren Wanyonyi – Special program advisor to Governor Lusaka – FULL SHOPPING (pledge)
14. Rev. Fr. Jeremiah Oponyo (Catholic) 4000
15. Dan Aura Lusaka 5000
16. Wakili Ignatius Wangila 1000
17. Michael Mwaniki Ndungu 500
18. Jailine Wamalwa 500
19. Ruth Wabululu 500
20. Caleb Watta 2000
21. Kassim Malala 500
22. Dominic Lukorito 1,000
23. Andrew Watuha 500
24. Dr Amin Sheikh 2,000
25. Evanson Mosigisi 500
26. Anwar Ahmed 2,000
TOTAL RAISED: 49,800/=
Bungoma County Woman MP mama Catherine Wambilianga also noticed her plight via Social Media and immediately reached out offering to chip in as she informed me of her other financial commitments of the same nature.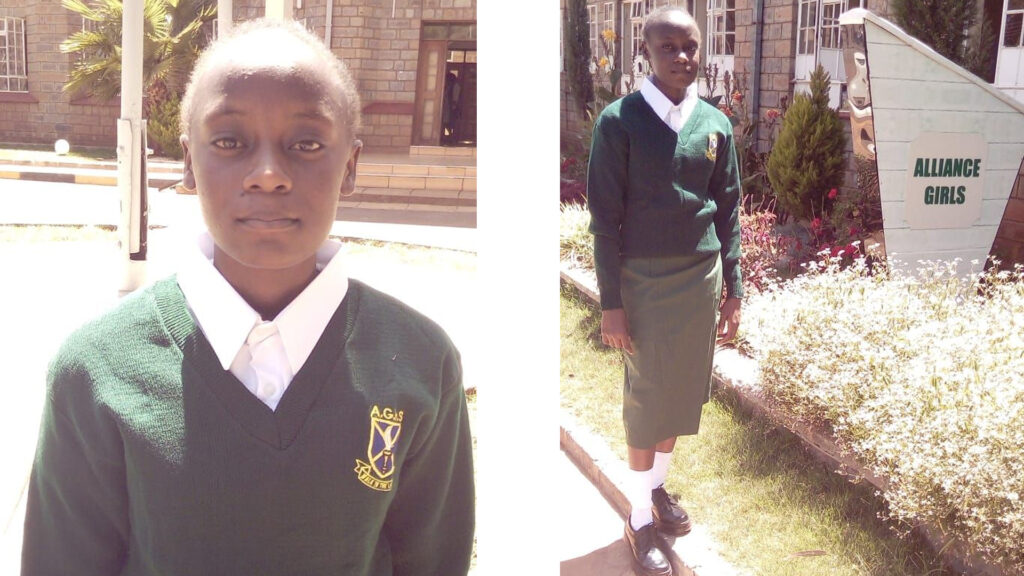 Note:
The Special Program office came in handy almost at the tail end and pledged to assist us with FULL shopping. An offer that prompted me to halt the contribution.
Through Mildred acting for Caren Wanyonyi the special Prog advisor to Governor Lusaka, the office did invest; (19,300 + 8,700/=) on shopping some of the amount was paid directly to school.
Since it had limited resources I had to step in to complete the shopping thus sending to Mildred 19,000/= since she was the one assisting Kubra shop around.
A balance of Kshs. 5,400 cash was handed to mzee Ali
We are yet to collect the Metalic Box donation coz its wasn't required
Total from the two offices: 28,000/=… used on shopping
OUT OF 49,800/= … MY EXPENSES:
1. Send to Special program (Mildred) – 19,000 (Mpesa)
2. Gave Mzee Ali – Transport (Bungoma – Nairobi – Bungoma) 5,000 (Mpesa)
3. Logistics – 2,000/=
Total expenses: 26,000/=
The funds am therefore holding; 23,800
GOD BLESS YOU, BARAKA ALLAHU FIK ????
I'll OCCASIONALLY made updates here… BUT Most frequent updates were made on iKUWEiKUWE Online Space ?   https://chat.whatsapp.com/KqzVlYobu4b2KM5HQUCp06
On behalf of ikuweikuwe.com ASANTE SANA Bungoma County Govt. (Special Program office), Governor Ken Lusaka, Kanduyi MP John Makali, Dan Aura, Rev. Fr Jeremiah, Sele, all the 26 in total who contributed for Kubra and the social media fraternity led by group admins for allowing my updates…MAY OUR GOOD LORD REWARD YOU ABUNDANTLY
Please join this WhatsApp group and help me decide on who will benefit from the balance:
https://chat.whatsapp.com/BqkIZFC9NkrANod1oXhD7h
Please don't join if you didn't contribute or you have no plans to contribute for oncoming needy cases,,, I'll answer audit queries on WhatsApp

Sorry, I couldn't get images of Wesley's admission coz the Governor's PA imagines he should be credited for empty promises he offered the family that he'd deliver the governor's assistance instead of ikuweikuwe.com thru myself that actually delivered it… Nways, muhimu na kijana ako shule.
#eDDUHSimiyu
#iKUWEiKUWE
Edward Wamalwa Simiyu – 0721956027