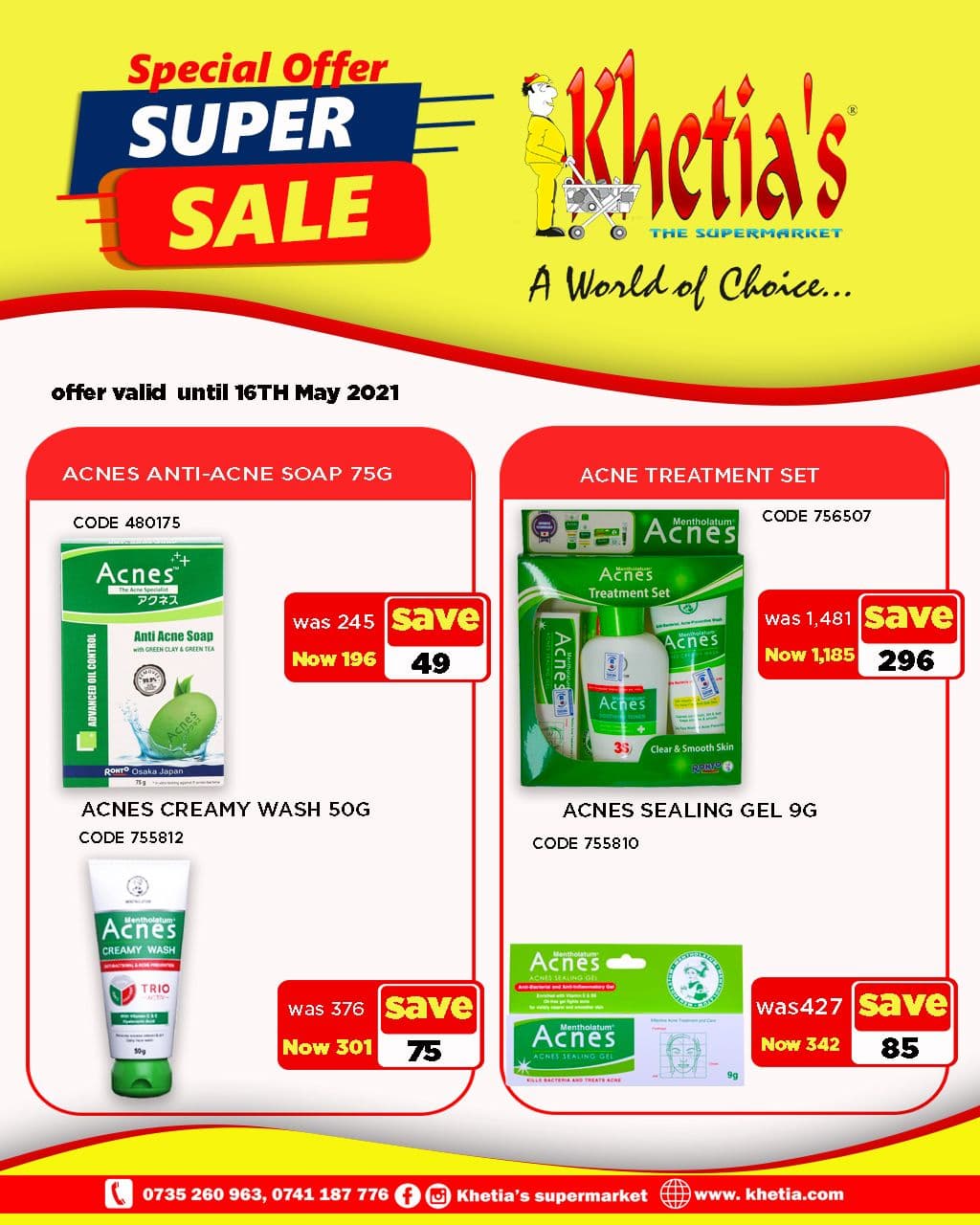 In Summary;
Committee Proceedings (video)
Governor's summon decline letter
Committee Press Statement
Upon receipt of a summon letter from the Public Administration and ICT Committee chaired by Khalaba MCA Hon. Majimbo Okumu, Bungoma Governor Wycliffe Wangamati's online goons, Executives, allied MCAs and supporters alike went on the offensive declaring that the County CEO won't honor the summon due to its unconstitutionality.
Today Tuesday, May 4, 2021 it has come to pass for Wangamati failed to turn up but instead send his lawyer to deliver a letter drafted by the County Secretary. A letter that has prompted the assembly to consider engaging an impeachment process a decision that will be made and announced officially in due course
PRESS STATEMENTS;
Speaking to journalists Hon. Majimbo termed the governor as a serial contravener of the law who has in this case gone against provisions on article 2, 3 by failing to appear as summoned and the committee will soon make public the next cause of action.
Majority leader and Tuuti/Marakaru MCA Hon. Juma Nyongesa reckoned that the governor does not respect the assembly and therefore they will not respect him henceforth
VIDEO – Committee proceedings; https://fb.watch/5gSB0fK4vJ/
The governor's letter reads;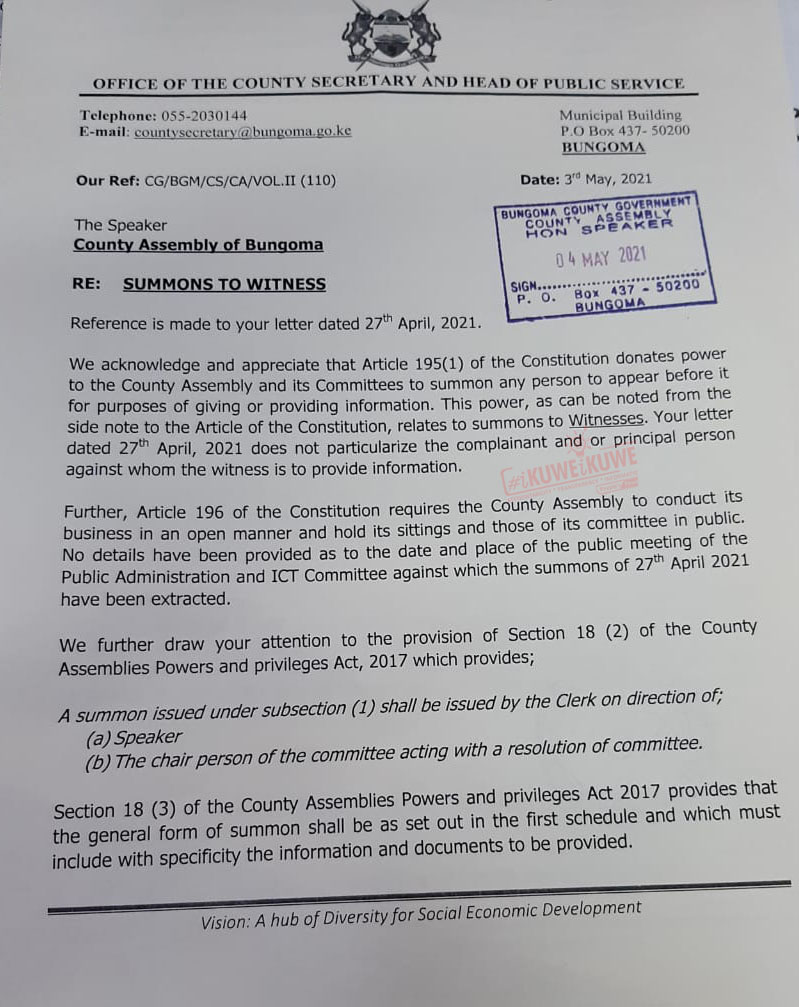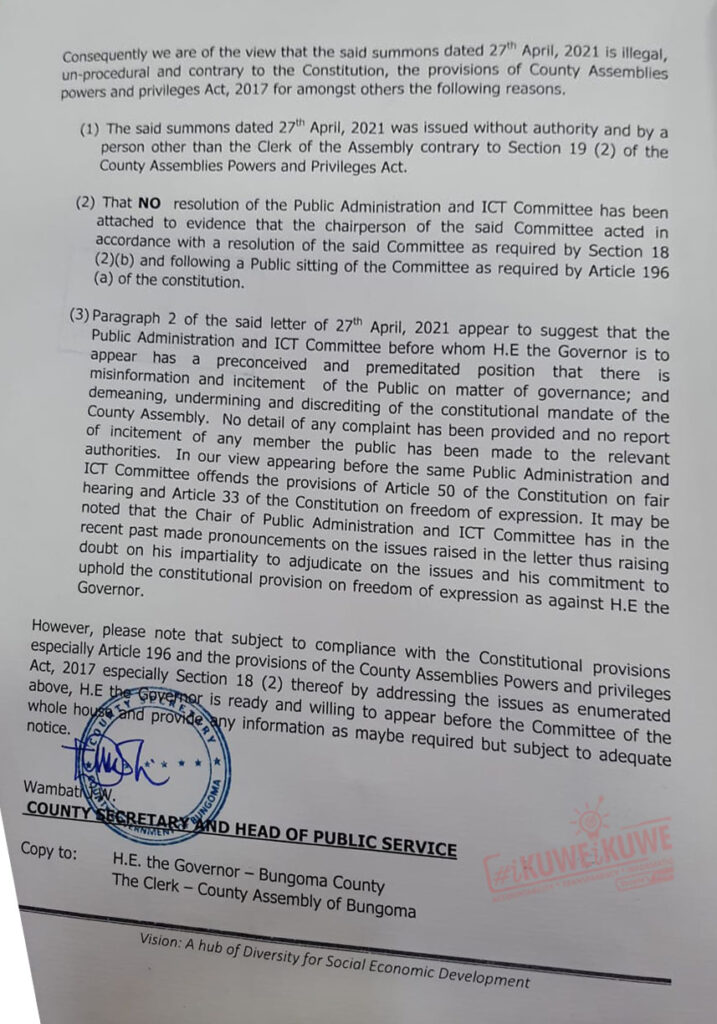 #iKUWEiKUWE Corner;
This would be the first ever impeachment motion sponsored by Bungoma MCAs against Wangamati
#iKUWEiKUWE has learnt that the people Wangamati has identified for appointment as Village Admins are mainly his online goons and County militia who have been earning handouts all this time and wouldn't mind continuing with such an arrangement with surety of permanent employment now or after… this employment will most likely go the same way Lusaka did with ECDE teachers prior to his 2017 ouster.