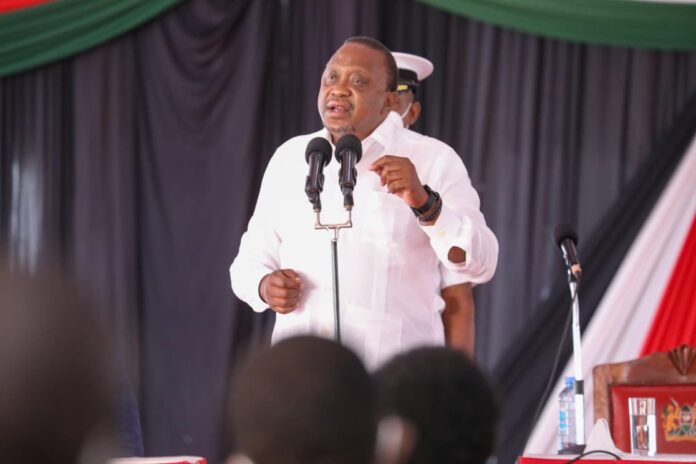 PRESIDENT UHURU RECEIVES THE BUILDING BRIDGES INITIATIVE REPORT, ANNOUNCES ITS LAUNCH
After receiving the BBI report at the Kisii State Lodge President Uhuru Kenyatta said it is scheduled to be launched on Monday at Bomas of Kenya
Among the recommendations in the report are:
▪️ Governor and his Deputy to be of opposite sex.
▪️Youth Commission to be established.
▪️Political parties to access cash on basis of how inclusive they are.
▪️Office of Independent Judiciary Ombudsman to be established.
▪️ Development of ward fund kitty.
▪️7 year tax holiday for youth starting businesses.
▪️ Terror victims Trust Fund to be set up.
▪️ DPP to be an independent offices
▪️ Every ward to have a business incubation centre for youth.
▪️ 35 per cent for counties
▪️ Court cases involving corruption to end at most in 2 years.
▪️ IPOA elevated into an independent commission.
▪️ Helb loan to be paid after a grace period of four years and after getting a job.
▪️ Full gender parity in the senate meaning number of senators will be increased.
Download 1; BBI STEERING COMMITTEE LEGISLATIVE BILLS 21.10,2020 (1)
Download 2;  Report of the BBI Steering Committee 21.10.2020