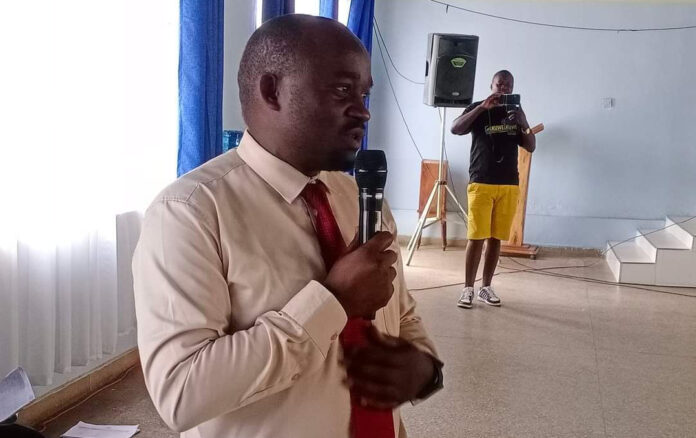 THE DEPARTMENT OF HOUSING AND MUNICIPALITIES HOLDS CITIZENS' FORA FOR BUNGOMA AND KIMILILI MUNICIPALITIES.

The Department of Housing and Municipalities today held citizens' fora at Word of Faith Bethesda Ministries -Bungoma, Maeni & Kimilili Ward Administrators offices and Friends Church Temba Temba for the Bungoma and Kimilili Municipalities respectively.

Pursuant to section 22 of Urban Areas and Cities Act 2011 (and amendment act of 2019) and the Bungoma and Kimilili Municipal Charters, the Municipal boards invited residents of Bungoma and Kimilili Municipalities for a Citizens fora.

The aim of the fora was to deliberate on the provision for services by the two municipalities as well as proposed issues for inclusion in county policies and legislation.

Residents requested the government to construct two bypasses within Bungoma to ease traffic flow in the town.

They also lauded the County government for allocating funds to Municipalities in the 2023/2024 financial year saying there was need to increase. The residents called on the CEC Douglas Sasita to work on increasing the allocation in the next financial years.

Director Planning Mr Sindani urged the residents living close to the roads to be careful not to erect buildings on the road reserves to avoid getting losses when they are brought down.

"My plea goes to those living next to the roads, before putting up any structure make inquiries to ensure its not within the road reserve so as not to incur losses," said Sindani.

The Housing and Municipalities Chief Officer Denson Barasa reassured the attendees of the governments' commitment to making Bungoma clean and organized.

"I swear, we shall make Bungoma clean and restore order, that's what I can tell you. This government will leave behind a legacy of a clean, organized Bungoma Town. No stone will be left unturned," said CO Barasa.

He further put on notice those masquerading as Revenue Officers duping traders hence collecting money from them of dire consequences if found.

CECM Douglas Sasita said the government through his Ministry would construct Modern stalls equipped with public toilets for businesspersons in Bungoma town.

"As a Ministry we shall construct modern stalls for our traders. You have raised the issue of public toilets and it will also be factored in," said CEC Sasita.

Chief Officer Patrick Wandili, Municipal Managers; Gabriel Kibiriti (Bungoma), John Ndombi (Kimilili) and a section of the residents were present.
~ Governor Lusaka Press Unit ~