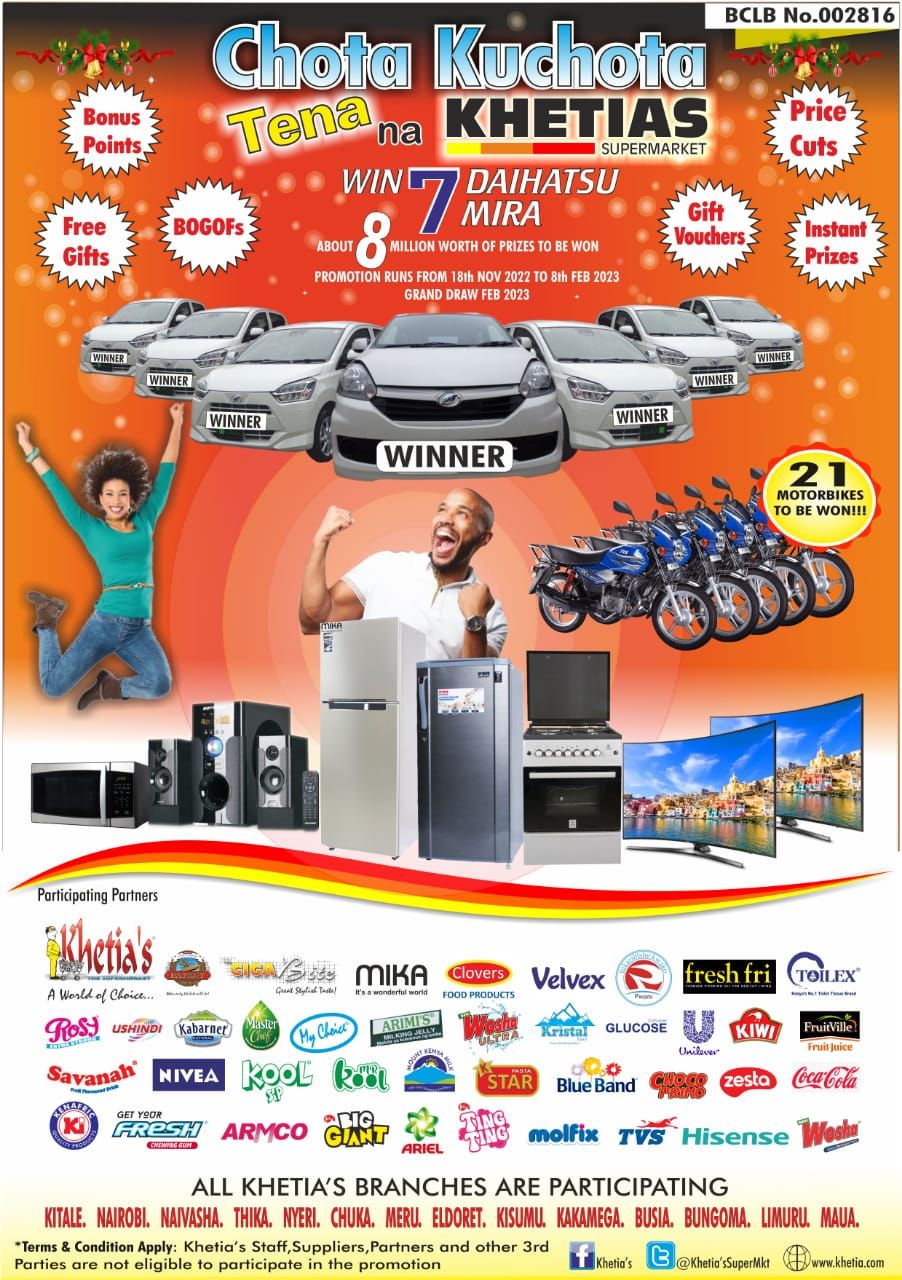 In Summary;
Enforcement Notice
ikuweikuwe letter to Gov. Lusaka
Following a public outcry as highlighted yesterday by ikuweikuwe.com over construction/erection of illegal structures along the dual carriageway, Bungoma Municipality Board has in line with the Physical and Land Use Planning ACT, 2019 notified culprits to vacate within 7 days.
The arrival of this news has excited business owners doing licensed businesses in shops along major roads. They have encouraged the County leadership especially Governor Lusaka to clean up the town and therefore bring back its lost glory. Hikal, one of the aggrieved businessmen told ikuweikuwe.com that the County should not relent on this.
In a letter dated 14th Dec 2022 and signed by the Municipal Manager, traders are reminded that the development of land described was carried without the grant of permission and/or the following conditions required on that behalf under part V of the Physical Planning ACT;
Having illegally constructed/erected structure on the road reserve/street garden along Bungoma Simba Street.
You are required to immediately remove the said structure(s) within a period of (7) days from that date of this notice, failure to which the County Government of Bungoma may enter into the said land/property and execute the requirements as outlined hereinabove, and may recover as a civil debt in any court of compete jurisdiction from any related expenses incurred.
Any person who uses or causes or permits to be used to the land/structure to which this notice relates, or carries out or permits to be carried out operations on the said land/structure in contravention of this notice, shall be guilty of an offence as provided for by section 72 (5) of the Physical and Land Use Planning Act 2019.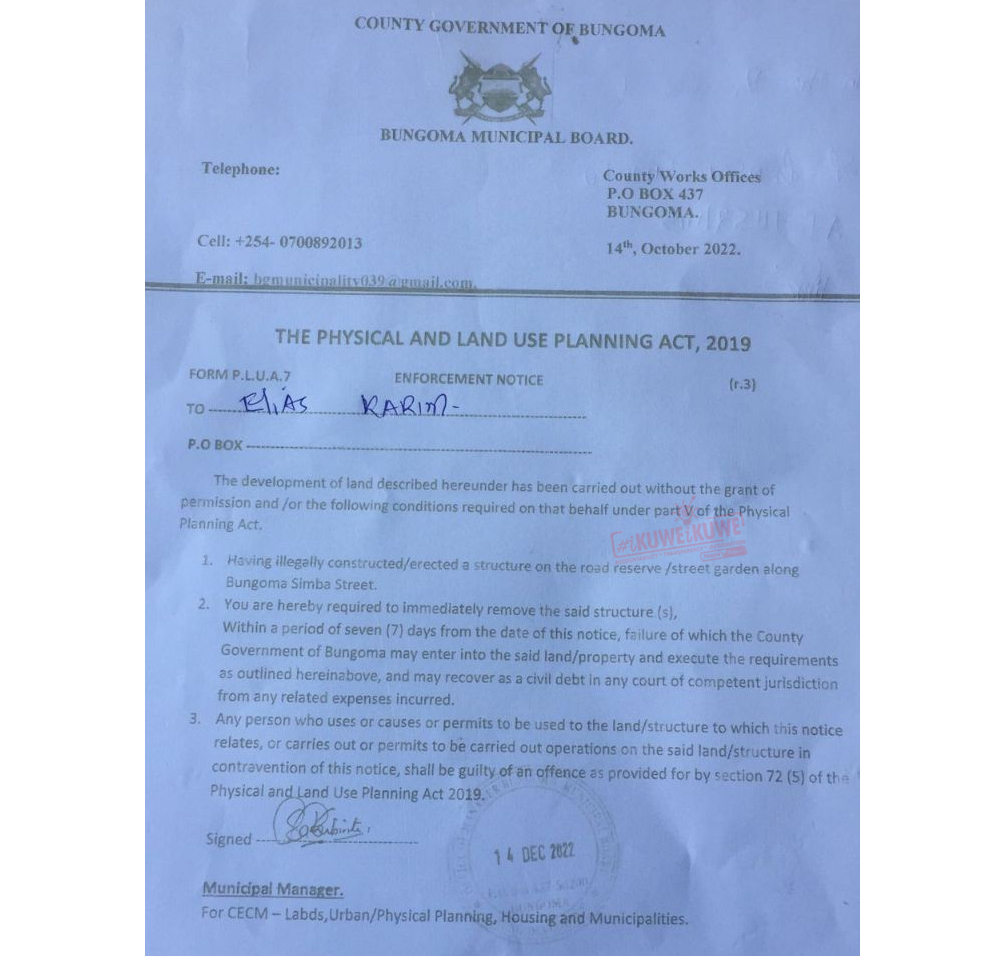 ikuweikuwe letter to Governor Lusaka…
🔥#iKUWEiKUWE Updates

ILLEGAL STRUCTURES

Mr Governor Lusaka

Yesterday I got reports that a container had been placed at the Town recreation garden right in front of Crown bus offices (mawingo building) …

The owner is so arrogant that he dared the aggrieved to report him anywhere for he had paid money to someone "above" for this installation.

TODAY, despite of the known KPLC's annoyingly SLOW connection action-time… power has been connected on the container within 24 hours of its arrival.

Now, omwami you know that Bungoma county TECHNOCRATS are STRUGGLING with plans to have VIBANDAS (illegal structures) REMOVED in a bid to CLEAN the town along the dual carriageway… this has been a headache since even getting an alternative space for the existing ones is a problem.

Why allow more illegal structures omwami???

Who is this collecting money for such illegal activities???

Na hizi Ng'ombe 🐂🐂🐂 zinarandaranda town unmanned pia zimekushinda kudeal nazo… You'll find them resting in the middle of the road 😂😂😂
#eDDUHSimiyu
#iKUWEiKUWE 💪🏾