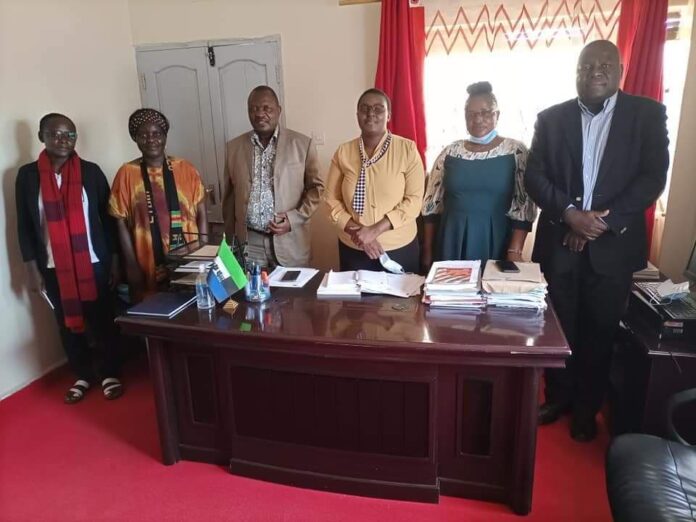 National Museum of Kenya (NMK) has embarked on a research aimed at identifying heritage material found in Busia County for preservation and showcasing purposes. The team led by Lydia Kitungulu, an Exhibition Designer which had paid a courtesy call to County Executive Committee Member for Culture and Sports, Dr Janet Manyasi flanked by   Chief Officer Joe Maurice Odundo, revealed that they are documenting the rich diverse culture of the different sub tribes in the County.

Among the artefacts on the line include Marachi sofa, linage inheritance, religion and unsung heroes like teachers who have helped students excel in different disciplines.

"We have looked at the different aspects of heroism. In music we have talked to different musicians including Mr Vincent Ongidi of the Mama Mulayi fame. We also participate in a bamboo workshop where the owners are unsung heroes 'mashujaa" who need to be known and the different shrines and tourist sites like Kakapel Monument, among others," she said.

Margaret Otieno (Researcher of historic sites) and Thomas Nambuye (a Curator at Kakapel) said the main aim is to put up a heroism museum at Uhuru Gardens.

Dr Janet Manyasi urged the team to start by documenting and celebrating the first Governor of Busia County, HE Sospeter Odeke Ojaamong and the milestones he has achieved.

"Look into women in politics from this County like Dr. Julia Ojiambo, in education too most women got early education and are still known, let us work together and even get our own Museum in Busia," she urged.

Those present included Acting Directors for Culture, Grace Apadet (Culture) and Charles Juma Juma (Tourism).
~ Busia County Government ~