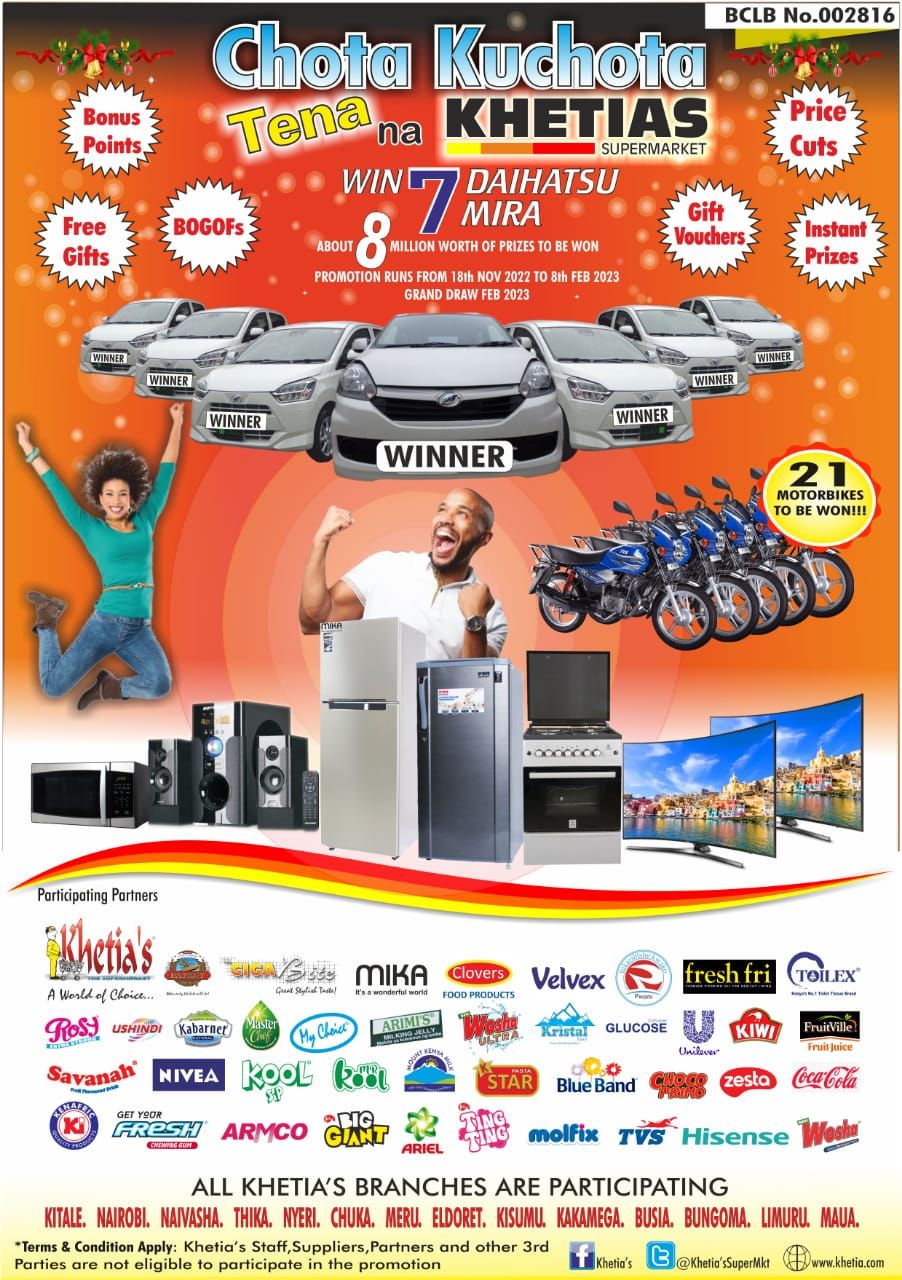 In Summary;
Sponsorship
Race
BMC Chairman
Bungoma CECM Sports
Single Mothers Chairlady
Jubilee Insurance and the Grand Nairobi Bike Race hosted the Jubilee Live Free Race on Sunday, 20th November 2022 in an event that brought together hundreds of cycling enthusiasts from the East African Community for a fun and competitive race.
Sponsored by the 85-year-old Jubilee Insurance to a tune of Kshs. 20 million the race was flagged off by Nairobi Governor Johnson Sakaja in the presence of Senator Edwin Sifuna and Women's Representative Esther Passaris outside the Governor's office. It showcased gains attained by Kenya Urban Roads Authority towards non-motorized transport and aligning with climate action initiatives in reduction of emissions.
Ms Clementine Mutoro from Bungoma @Jubilee Insurance Live free Race – Na… https://t.co/13ngyG8dcV via @YouTube @JubileeInsKE

— iKUWEiKUWE Updates (@eDDUHSimiyu2) November 21, 2022
Bungoma Members Club (BMC) who sponsored Clementine Mutoro to the event has exhibited unmeasured excitement following her good performance at the event. Clementine who participated in the Black Mamba lady's category is a single mother of three; a 2nd year student at University studying Medicine Surgery, a Form three and a class eight. Despite experiencing a mechanical breakdown midway while racing behind the leader she struggled with the faulty bike to finish fifth.
She emerged number five out thirty cyclists drawn from the entire East African region, this earned her a medal and cash.

Well done Clementine Mutoro for the good performance in the last race that happened on 20th November 2022, in Nairobi. Being position 5 out of 30 is quite commendable. We would like to encourage racers to really take sporting activities with the seriousness it deserves.
Just like Clementine Mutoro, cycling is an activity that can be done for both fun and as a profession. It's quite a well-paying activity. Hence you can earn very handsomely from it.
Congratulations Clementine for showing especially the youth, that cycling can make an economic sense.
~ Eng. Herbert Wamalwa, BMC Chair ~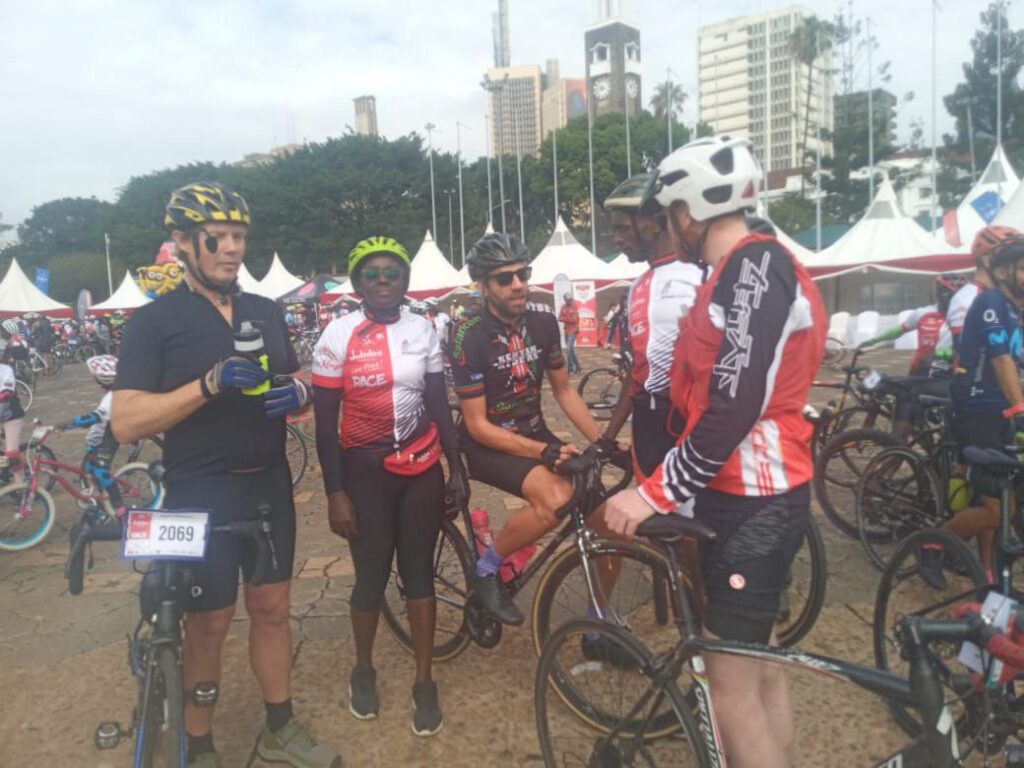 Hon. Nancy Kibaba the Bungoma County CECM Sports has applauded Clementine for her good performance despite the challenges faced. She encouraged her to stay focused while indicating that Governor Lusaka is determined to make sporting great in Bungoma.
"Cycling pays, that's why the Lusaka Government encourages those interested to venture into it. This government will moving forward look into ways of supporting racing and other sports disciplines to international standards where necessary. We purpose to have our County represented in such sports now that Governor Lusaka has also indicated his passion for sports. As we strive to complete Chemoge High altitude and Masinde Muliro Stadium in Kanduyi, we also will look into the need to expand our sporting scope to embrace other sports apart from traditional ones like football and athletics"
~ Hon. Nancy Kibaba – CECM Sports ~
I am extremely happy that Bungoma Members Club saw the need to support a single mother to this international event. I wish to encourage BMC to continue supporting this lady as I invite the county government of Bungoma to step up. It is not easy for a mother of three to participate in a such a tasking sport and all she needs from us is that support, encouragement and prayers. Am informed that she is scheduled for another race this week and we hope she'll win this one. Congratulations my colleague Clementine Namalwa. God bless You 
Alice Wanyama – Chairlady Single Mothers – Bungoma ~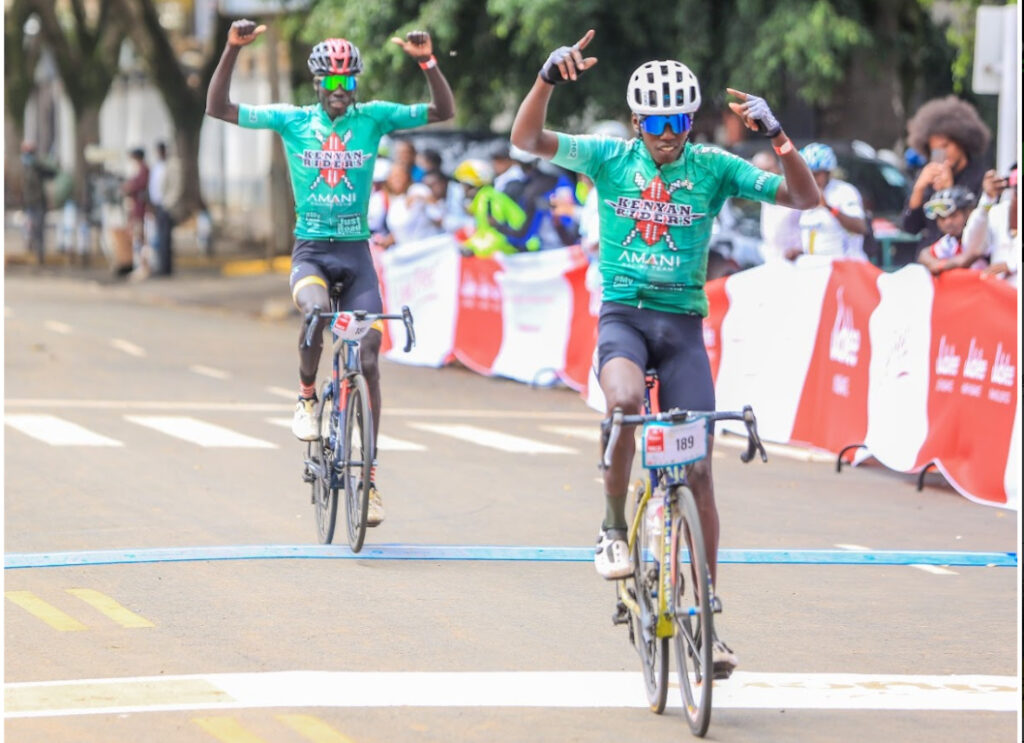 Categories;
Black Mamba – 48 Kms
Family fun Ride – 16 Kms
Physically Challenged Race – 48 Kms
Main Race – 80 Kms
Individual cyclists, cycling groups and corporate teams across the region participated with the aim of allowing interaction among enthusiasts of the sport from the region as well as advocating for mental and physical wellness
Also read: https://ikuweikuwe.com/2022/11/19/bungoma-enforcement-officer-lands-in-nairobi-with-her-black-mamba-ready-for-jubilee-insurance-competition/
The race which was organized by Exigent Limited received a major boast of Kshs 20 million sponsorship from Jubilee insurance company which catered for preparations and awards for top cyclists
Clementine in now preparing for the 2022 Kakamega Forest Marathon this 25th Friday 2022