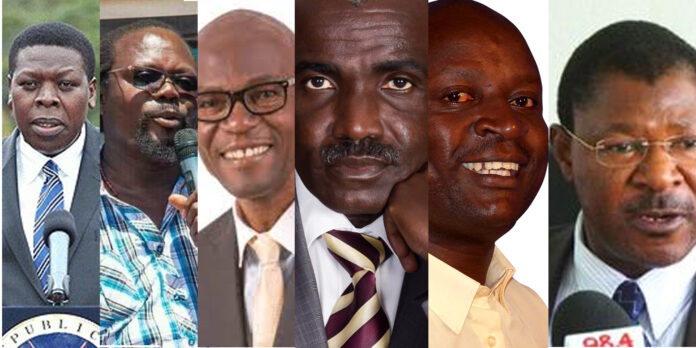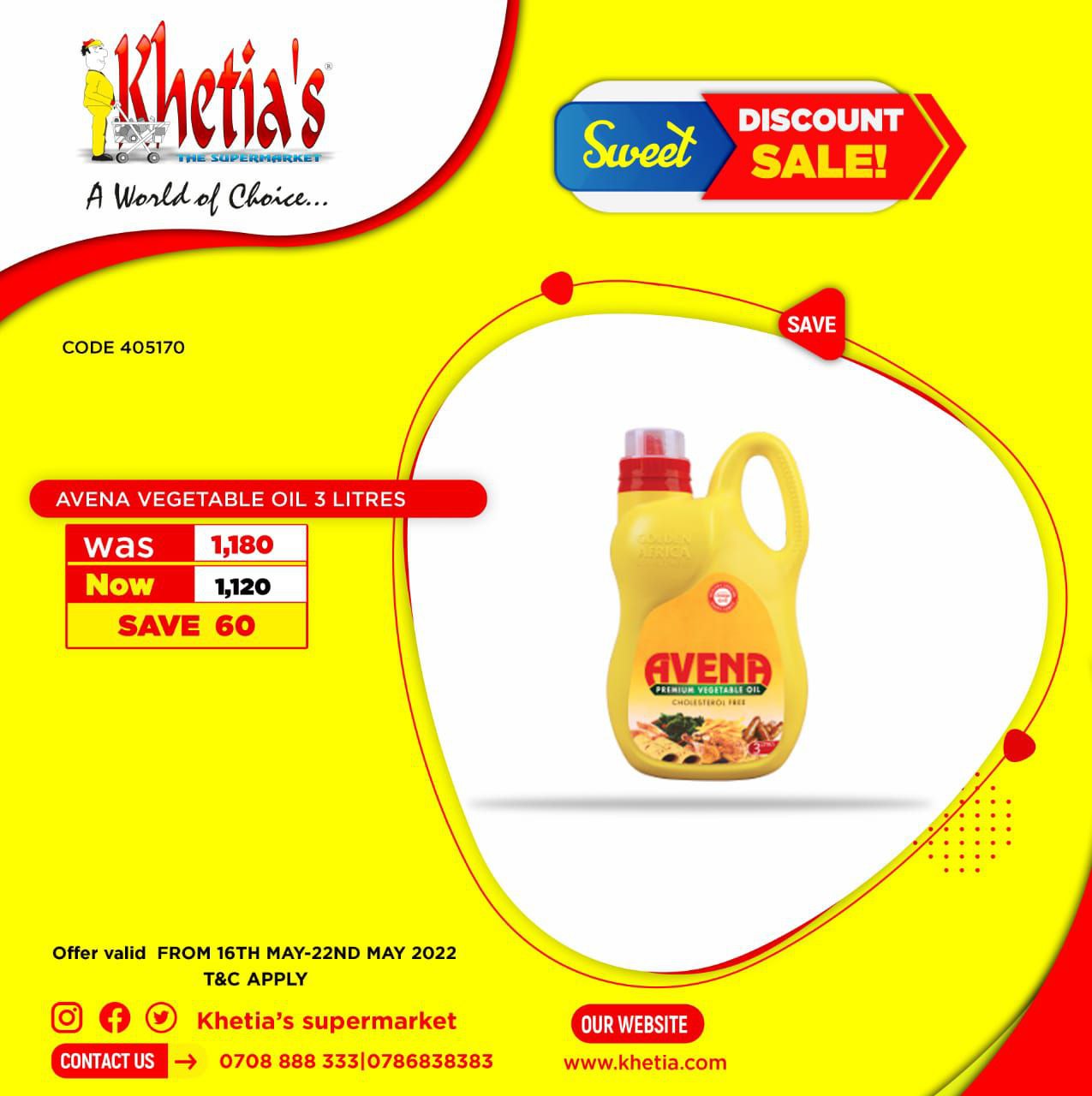 In Summary;
Gov. Wangamati/Natembeya
Zachariah Barasa
Mr. Francis W. Wangusi
Rt. Hon. Ken Lusaka
Hon. Alfred Khang'ati
Edwin Sifuna ~ ODM SG
Hon Majimbo Okumu ~ MCA Khalaba
Hon Joseph Magudha ~ MCA Township
Politics being a game of numbers is also characterized by among others keeping your opponents guessing on your next move. Its therefore expected of the seasonal politicians to keep their wild cards under the table but at the same not leaving supporters in darkness as we move to the February deadline where civil servants are expected to resign from public offices.
Formation of Political Parties and coalitions on the other hand are taking shape as key politicians eying positions such as governor's take a back seat waiting and watching to see how political plates shift. In Western Kenya the launch of DAP-K on 14th Dec 2021 where former Ford Kenya officials and coup plotters bagged key positions is an indicator the party associated with CS Defense Hon. Eugene Wamalwa is out to make a meal of the lion party's misfortunes.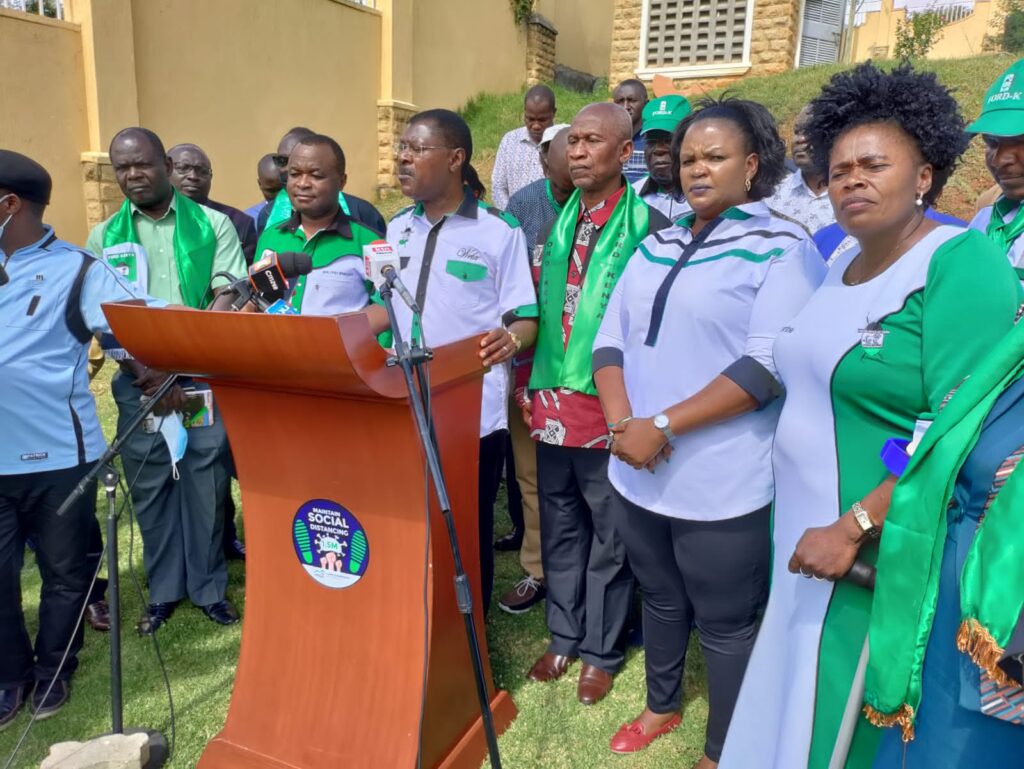 Having already declared its resolution to back Azimio la Umoja coalition, It's also evident that the DAP-K party whose slogan is "Mwamko Mpya" looks set to fuel pro-Raila Odinga's politics while attempting to put brakes on DP Ruto's UDA growth within the Western growth. A move that has been seen by some UDA supporters as of no consequence since UDA-K is a local party with no effect on National politics.
The unavoidable political battle between FORD KENYA and DAP-K has been building over time right from the Ford Kenya NEC meeting held at Naivasha where Sen. Wetangula asked CS Eugene to stop making seducive calls to members of FK to the responses that CS Wamalwa has been making. Its obvious that a full blown battle is first approaching.
▪️Wycliffe Wangamati and George Natembeya are set to contest on DAP-K tickets in Bungoma and Transnzoia gubernatorial races respectively. Bungoma governor Wycliffe Wangamati who is said to have largely financed the DAP-K launch and whose close staff were part of the organising committee including; Dennis Wangila – Liaison officer, Moses Wafula – Protocol and Andrew Wakhuleka – Protocol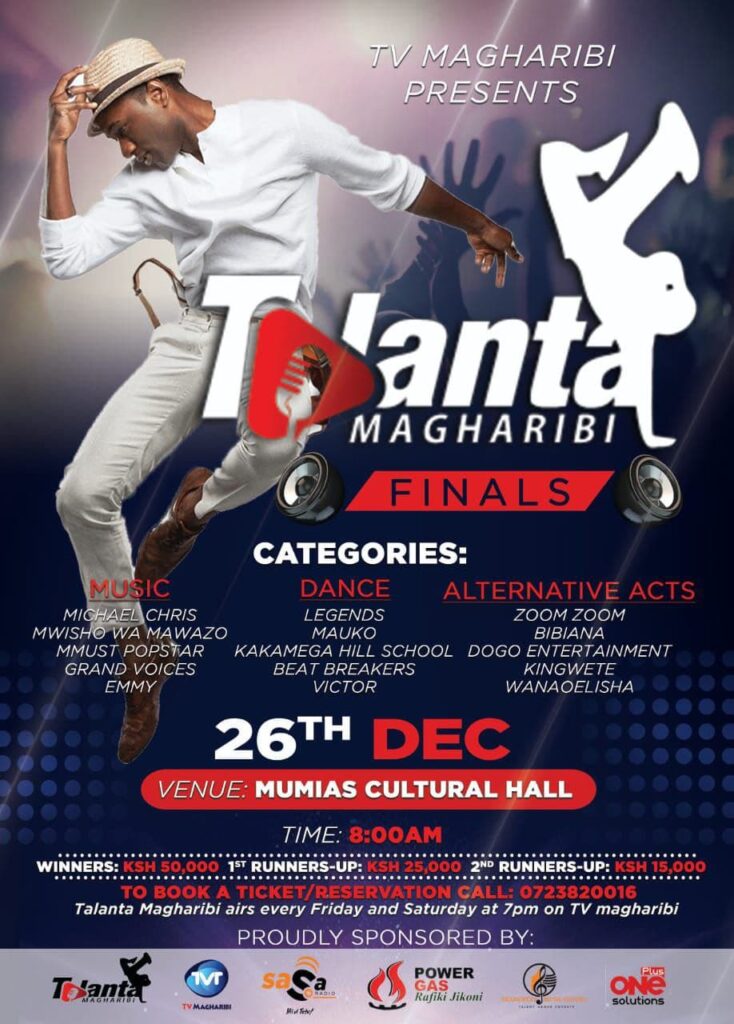 Wangamati looks forward to ride on his development record with his flagship projects  taking centerstage; Scholarship, Dual carriageway, Bungoma referral and Sirisia Hospitals constructions, Webuye milk plant and municipalities facelift among others. Most of the above named projects are incomplete but the county 039 CEO is optimistic that they'll be complete in time for the election.
Wangamati's biggest headache will nevertheless be;
Failure to honor his zero taxes pledge to mama mboga and bodabodas
Failure to ensure every homestead has an NHIF cover as promised in his manifesto
Dealing with the negative effect of the violence he and his security detail meted on residents esp. at funerals… etc
Facing his political enemy Moses Wetangula's Ford Kenya at the ballot.

Manifesto
Natembeya's administrative skills are what he expects the public to rate him on against his competitor and current Kiminini MP Hon. Chris Wamalwa. The Regional commissioner is also regarded by most transnzoia residents as a peace loving Kenyan as compared to a combative Wamalwa but Wamalwa on his end will ride on his development record as Kiminini MP.
Both Natembeya and Wamalwa expect their respective parties to help them rise to power.
▪️ Zachariah Barasa;
Business mogul Zachariah Barasa is set to join ANC or ODM as UDA relentlessly tries to bag him despite having Sophie Waliaula Nekoye who has already announced her bid on the party's ticket. ZB as he is popularly known has on several occasions been confronted by his supporters demanding that he joins their favourite parties but the Bungoma Liberation Patron has time and again distanced himself from party politics as he concentrates on branding one self.

Barasa's development programs which include;
BENEVOLENCE PROG; This program has seen Zachariah Barasa hit headlines time and again for assisting families that are otherwise stranded due to financial constraints to bury their loved one. He ensures he finances the transportation of bodies from any part of the country, a move that he sometimes does without knowing who really the beneficiaries are. This programme has earned him the tag "ZACHARIAH OYETANGA" (Zachariah who helps)
INUA JAMII INITIATIVE that saw him boost businesses belonging to SMEs i.e Mama Mboga, Bodaboda, hawkers and small scale vender among others in various market centers… Some of the beneficiary markets include; Chwele, Tongaren…..
PANDA MBEGU INTIATIVE; Barasa through his campaign machinery ensured seedlings were donated to widows, widowers, less fortunate and vulnerable throughout the county.
UPGRADING OF MAJOR ROADS; Following requests from respective residents Zachariah Barasa did repair major roads within Bungoma county i.e Misikhu-Brigadier road, Miyanga – Bumula road, Box One bridge at Sitikho ward
LEVELING KEY GROUNDS; Kuywa market grounds to and Tongaren Catholic church grounds for Archbishop Anyolo's homecoming and the Silver Jubilee
OTHER PROGRAMMES; The pro-Mwananchi aspirant also has an Education Kitty, finances govt facilities ie Hospitals … Constructing Malinda dispensary in Kabula, Bumula sub-county
He repaired impassable bridges; West Kenya – Muyai bridge in Kanduyi, Marakaru – Kisiwa bridge in Kabuchai, Ndakaru – Machakha bridge in Sirisia etc.
Distributed facemasks and PPES across the county to residents and hospitals to fight COVID-19
… and, he plays a key oversight role in the community as he keeps govts in check
ZB indicated that he will announce his party of choice before Xmas 2021
▪️ Mr. Francis W. Wangusi;
Former Director-General of the Communications Authority of Kenya (CA) Mr. Francis W. Wangusi is set to fly a KANU ticket. The otherwise silent contestant is yet to make any serious public appearance in regard to his candidature which is mostly publicized on social media.
▪️Rt. Hon. Ken Lusaka has made verbal MoUs with both Sen. Wetangula (Ford Kenya) and CS Eugene… He has send mixed signals to both sides and seems to be running out of options as DAP-K offers Wangamati 50% slots in NEC membership.
The appointment of Kanduyi MP Hon. Wamunyinyi and Tongaren MP Hon. Eseli as DAP-K party bosses seems to complicate Lusaka's arithmetic for word has it that thru DAP-K he has been asked to run for Senate against FORD KENYAs Wetangula if he wants to retain the Senate Speaker's position via a Raila govt.
Lusaka's indecisiveness has been seen as a show of lack of Msimamo or not being sure of what he wants despite having his confidant (Sudi Wandabusi) incorporated in FK NEC.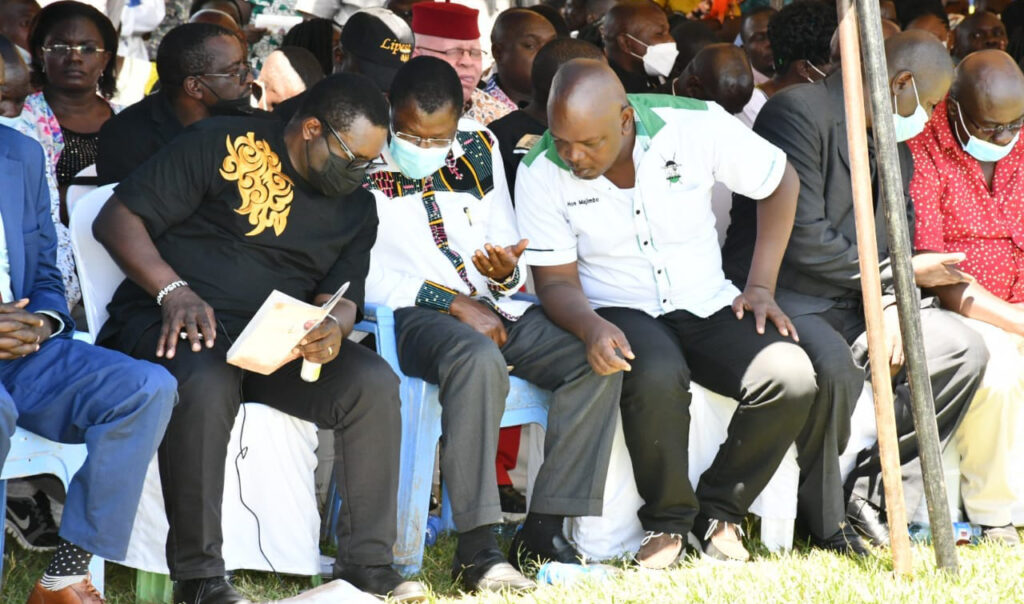 ▪️ Hon. Alfred Khang'ati ;
Former Kanduyi MP and member of Intergovernmental Committee Hon. Alfred Khang'ati is at crossroads after his rival for the Kanduyi seat Hon Wamunyinyi bagged the DAP-K party leadership position. Khangati who was instrumental in organizing the launch is said to be a target of FORD KENYA who are keen on sending Wamunyinyi home as a political statement.
Some of Khang'ati's supporters are in support of a move to Ford Kenya as ODM moves to secure his signature too… Khang'ati is nevertheless non-committal on where he'll land opting to ngoja-ngoja till Feb to make a decisive move.
▪️ Edwin Sifuna ~ ODM SG;
The ODM firebrand and youthful SG announced of his exit from Bungoma politics in favor of ensuring Raila Amolo Odinga's win. He later took to Twitter informing the public that he has his eyes on Nairobi senatorial seat come 2021… A move that will see ODM field a senator and a governor originating from the same county, Bungoma. The decision by Edwin was informed by;
His high political chances in Nairobi
The fact that his uncle Nelson Sifuna who has over years been asked to step down for Lawrence Sifuna who is his step brother. The family resolved that Nelson stands a better chance this time round without any distractions from family members who hail from the larger Bamutilu clan
▪️ Hon Majimbo Okumu ~ MCA Khalaba;
Khalaba MCA and ODM founding member (Bungoma) Hon Majimbo Okumu is rumored to be on his way out the Chungwa party most probably to the Lion party. The fearless and most revered MCA who has over time earned the tag The-Face-of-Oversight in Bungoma County Assembly was not happy with the way ODM leadership led by baba himself handled his participation in an IMPEACHMENT PETITION by Nyukuri Barasa… A petition that was handled by the Public Administration committee Majimbo chairs. The orange party had asked Majimbo to go slow on Wangamati who had assured baba of his move to the party should Majimbo's committee throw out the petition regardless of it's possible strengths, an order that Majimbo refused to implement leading to some disciplinary measures that saw him fined Ksh. 100,000/= and stripped off his leadership role in the party… The 100k was the recommendation by the DISCIPLINARY committee while the NEC imposed a reprimand, a probation for one year and an apology which he DECLINED to abide by.
▪️ Hon Joseph Magudha ~ MCA Township;
Hon Magudah who has been an ardent supporter of ODM faced almost similar predicaments like those of Hon. Majimbo the only difference is his ouster from party leadership was spearheaded by his own branch chairman who he blames for scheming/engineering the instability in ODM due to his association with Bungoma governor Wycliffe Wangamati and by extension the governor's sympathizers in Orange House.
A few weeks ago "Submarine" as he is referred to by his supporters got a rude shock when the party he has served for over a decade seemed to unseat him unprocedurally prompting his supporters (read; Men-in-Black) to swing into action ending the function with everyone scampering for safety.
#eDDUHSimiyu
#iKUWEiKUWE💪🏾