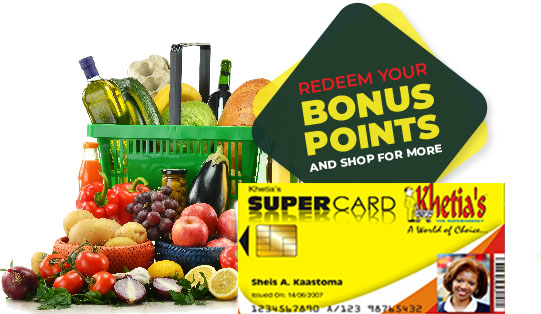 https://ikuweikuwe.com/wp-admin/admin.php?page=td_theme_panel#
In Summary;
About AJJF
Press statement on Uganda Elections;

AJJF President, Willy Mutunga
AJJF Chairperson, Justice Chinhengo
AJJF board member, Justice Thomas Nhlane Masuku
AJJF board member, Justice Oagile Bethuel Dingake

DOWNLOAD; Press Statement

ADVERT; Covid-19 County Social Economic Re-Engineering Recovery Strategy
Ugandans have the right to life and to peaceful protest
About Africa Judges and Jurists Forum (AJJF)
The AJJF is a pan African network of judges and jurists who are committed to promoting the rule of law and development in Africa. It accomplishes this goal by providing legal expertise to governments, inter-governmental organisations, donor agencies, private sector and civil society organizations. The forum works to enhance rule of law, good governance and economic growth through standards setting, judicial and legal reform support & rule of law related to capacity development initiatives for the effective realization of the benefits of democratization to Africa peoples. The AJJF is registered under South African law and it draws its membership from all the geographic regions recognized by the African Union.
PRESS RELEASE
UGANDA: GOVERNMENT MUST STOP THE USE OF STATE VIOLENCE AGAINST THE POPULATION, ALLOW AND FACILITATE EQUAL ELECTORAL COMPETITION AND ADHERE TO THE TENETS OF THE RULE OF LAW
The Africa Judges and Jurists Forum (AJJF) has learnt of the horrific political violence that took place in Uganda following the arrest and detention of two presidential candidates, Hon. Robert Kyagulanyi Ssentamu aka Bobi Wine of the National Unity Platform (NUP) and Hon. Patrick Oboi Amuriat of the Forum for Democratic (FDC) on 18th November 2020.1 The two were arrested for allegedly violating
Standard Operating Procedures set by the ministry of health and the Electoral Commission to combat the spread of COVID-19 during the campaigns. The arrest of the two politicians was not an isolated incident. These 2 candidates together with General Tumukunde have repeatedly complained of heavy handedness, injustice and repression by state institutions meant to frustrate their campaigns and favour the candidature of the incumbent President. This state of affairs could only have caused frustration and disaffection in a section of the population over time.
Reacting to these events the President of Africa Judges and Jurists Forum (AJJF) and retired Chief Justice Willy M. Mutunga of Kenya noted that "the Constitution of Uganda, like African Union and United Nations human rights agreements that the country committed to, protects the sanctity of life.2 The scale of police brutality in quelling the protests continues to shock our conscience and we unreservedly condemn it as there was simply no known excuse under the law that could have justified it." Justice Mutunga extended condolences to the families of the victims of the violence and wished the injured a quick recovery.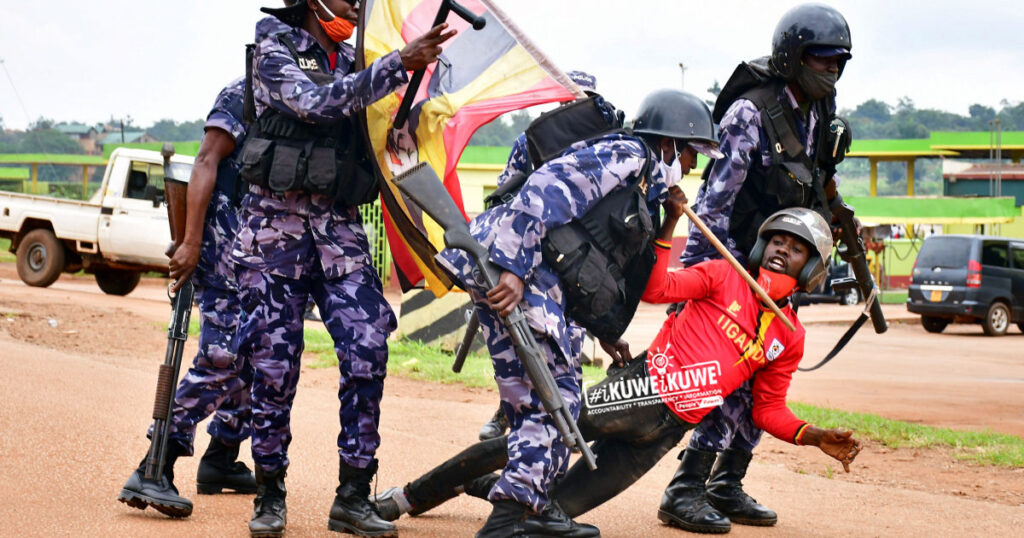 On the use of lethal force, Justice Moses Hungwe Chinhengo,3 Chairperson of Africa Judges and Jurists Forum (AJJF), emphasized that "law enforcement officials may use force only when strictly necessary and to the extent required for the performance of their duty.4 It is difficult in the case of the #FreeBobiWine protests to accept that this threshold was met. We believe that the conduct of security forces violated human rights law." Justice Chinhengo went on further that "the use of armed civilians, un-uniformed members of the security forces or militia-like individuals and entities to manage public order and security, introduces serious difficulties regarding professionalism and accountability and hopes that Ugandan authorities learn from this experience to not repeat it."
There have been reports of members of Uganda police force shooting directly into unarmed people; detonating teargas canisters directly into their faces; or detonating the canisters in peoples' cars, homes or offices.
Compounding the country's current election-related rule of law difficulties is the threat to Ugandans against protesting, which was issued by Security Minister Gen. Elly Tumwine.5 The threat if effected would precipitate egregious violations of human rights law and accelerate Uganda's descent into anarchy. Africa Judges and Jurists' Forum is concerned that a senior government minister would make pronouncements that could be operationally interpreted by security agencies as a shoot-to-kill order. Such policy would be an anethma to the constitution of Uganda, regional and international human rights law.6 Ugandans have the right to life and to peaceful protest. The circumstances under which police may stop such protests are governed by law.7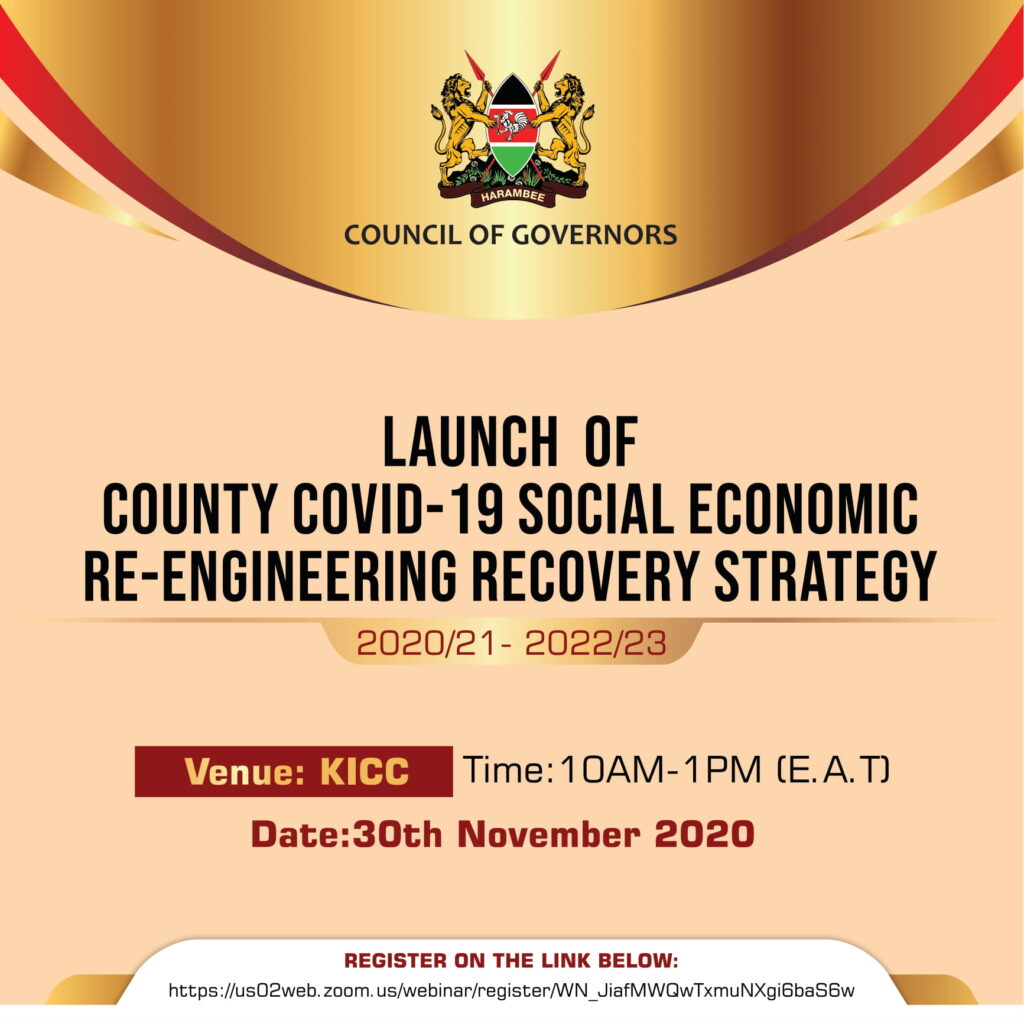 …only the National Resistance Movement presidential candidate enjoys free access to the people.
It is understandable that holding elections during the coronavirus pandemic poses serious health challenges. Nevertheless, any restrictions imposed to curb the spread of COVID-19 must be applied in equal measure to all the contesting candidates. The opposition presidential candidates have repeatedly complained that COVID-19 restrictions are being applied selectively against them and not to the campaign of President Museveni.8 The candidates, particularly Hon. Robert Kyagulanyi Ssentamu a.k.a Bobi Wine (NUP), Mr. Patrick Amuriat (FDC) and Gen. Henry Tumukunde, and their supporters have been variously harassed, many of their meetings have blocked or violently dispersed, roughed up and humiliated, arrested and even prosecuted for allegedly flouting COVID-19 measures. The campaign of President Museveni and his National Resistance Movement (NRM) has extensively
violated these same rules.9 Processions led by Bebe Cool's pro-NRM musicians; the President's campaigns in Arua, Nebbi and other areas of West Nile; and the processions organized in the Acholi subregion and Kotido by supporters preceding the President's arrival were beamed on televisions across the country and also captured in still images. These clearly showed unmasked, overcrowded supporters, in carnival-like environments that could not have been conducive to sanitizing.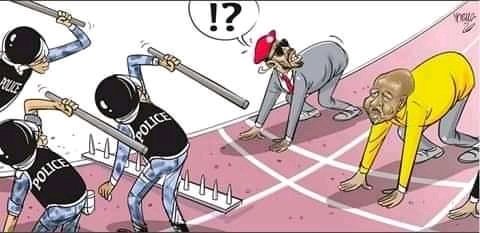 Thus, the evidence that President Museveni's campaign routinely violates COVID-19 regulations is overwhelming and not hard to find. Yet his campaign has not been frustrated by police or the Resident District Commissioners on account of violating anti-COVID-19 measures. To this, AJJF board member Justice Thomas Nhlane Masuku,10 reiterates a cardinal principle of the rule of law arguing that "the law must be applied uniformly to all contestants for the rule of law and justice to prevail in the electoral process; and therefore, to secure the credibility of the outcome of the elections as well as peace during and after the process. Otherwise, it would appear that the fight against COVID-19 has been weaponized to give an unfair electoral advantage to the candidate of the National Resistance Movement."
Furthermore, if the presidential elections have to be accepted as free, fair and credible the government must do more to respect the rights of all presidential candidates to present their political programmes to the electorate. There are credible reports that only the National Resistance Movement presidential candidate enjoys free access to the people. There is significant, constant and many a time, violent disruptions by security forces of the campaigns of opposition presidential candidates. Opposition candidates are routinely not allowed to present their programmes on radio or television stations whether private or public even when they have paid fees to the stations or have been invited to the stations.11 Their rallies are regularly cancelled, blocked or forcefully disrupted with police beatings, teargas and gunshots on manifestly suspect grounds.12 Their offices have been raided or forcefully closed and their campaign materials and paraphernalia ceased and confiscated by security agents.13 The candidates and their supporters face constant arrests and humiliation on spurious charges.14
Members of the military have openly warned citizens against exercising their freedom to vote a candidate other than the National Resistance Movement candidate.15
Commenting on this state of the campaign, Justice Oagile Bethuel Dingake, also a board member of Africa Judges and Jurists Forum (Botswana) observes that "it is not a level playing field in Uganda. The practices by the government are clearly inconsistent with regional and international standards on free and fair elections,16 which require that all individuals and parties involved in democratic elections enjoy their right to conduct campaigns on a level field and peaceful environment in which their rights are fully respected and anchored on the rule of law."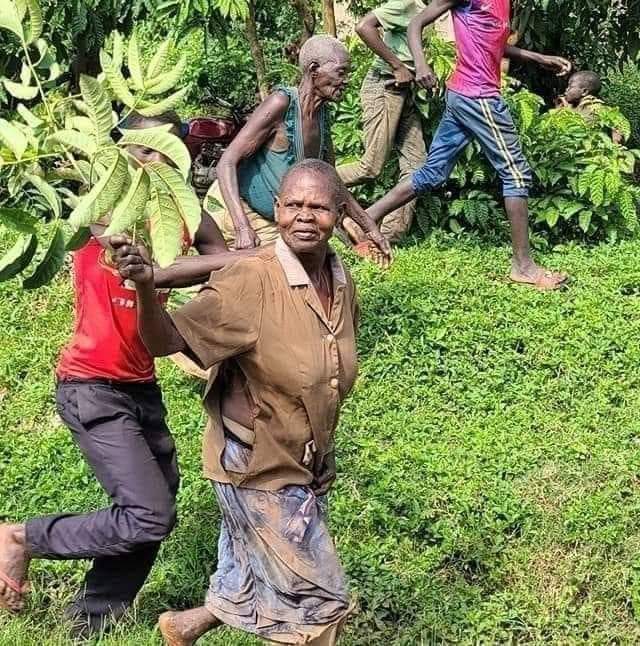 Consequently, Africa Judges and Jurists Forum urges:
The government of Uganda to respect and protect the right of all Ugandans to life and peaceful protest; ensure that police does not use excessive in the performance of its duties and to completely refrain from administering corporal or any other punishment to suspected individuals; provide access to justice to all victims of the police brutality and bring to justice all members of the security forces that perpetrated human rights abuses; charge and prosecute or release all politicians who are still in detention; charge and prosecute or release all members of the public who arrested for participating in violence; refrain from torturing, humiliating and ill-treating arrested or detained persons; desist from deliberate acts of frustrating opposition presidential candidates and allow and facilitate equal electoral competition by all candidates; de-securitize the management of COVD-19 measures; and respect human rights and the rule of law in a manner that conforms with regional and universal legal instruments which relate to the conduct of elections.
Related; https://ikuweikuwe.com/2020/11/18/graphic-why-western-kenya-should-prepare-to-bear-the-burden-as-uganda-turns-bloody-chaotic/
The Electoral Commission to assert its constitutional17 and statutory18 independence, which is also recognized under international law;19 to engage political parties to establish a fair and effective regime for the equal enforcement of anti-COVID-19 health measures during campaigns; to take measures for ensuring that the entire electoral process is conducted under conditions of freedom and fairness;20 and resolve issues around the accreditation of the European Union and other international observers to enhance the credibility of the elections.21
All Political Parties and their supporters to observe ministry of health and electoral commission health guidelines and observe the peace.
Download Statement here; AJJF ON UGANDA ELECTIONS FINAL
FINALLY, Africa Judges and Jurists Forum urges all Ugandan authorities to do all in their power to ensure that elections are managed in an inclusive, democratic, peaceful and credible manner that fully accords with human rights standards and the principles of the rule of law. Africa's consistent failure at governance continues to subvert its development agenda and maintains the region as an underdeveloped continent and a peripheral actor in international stage.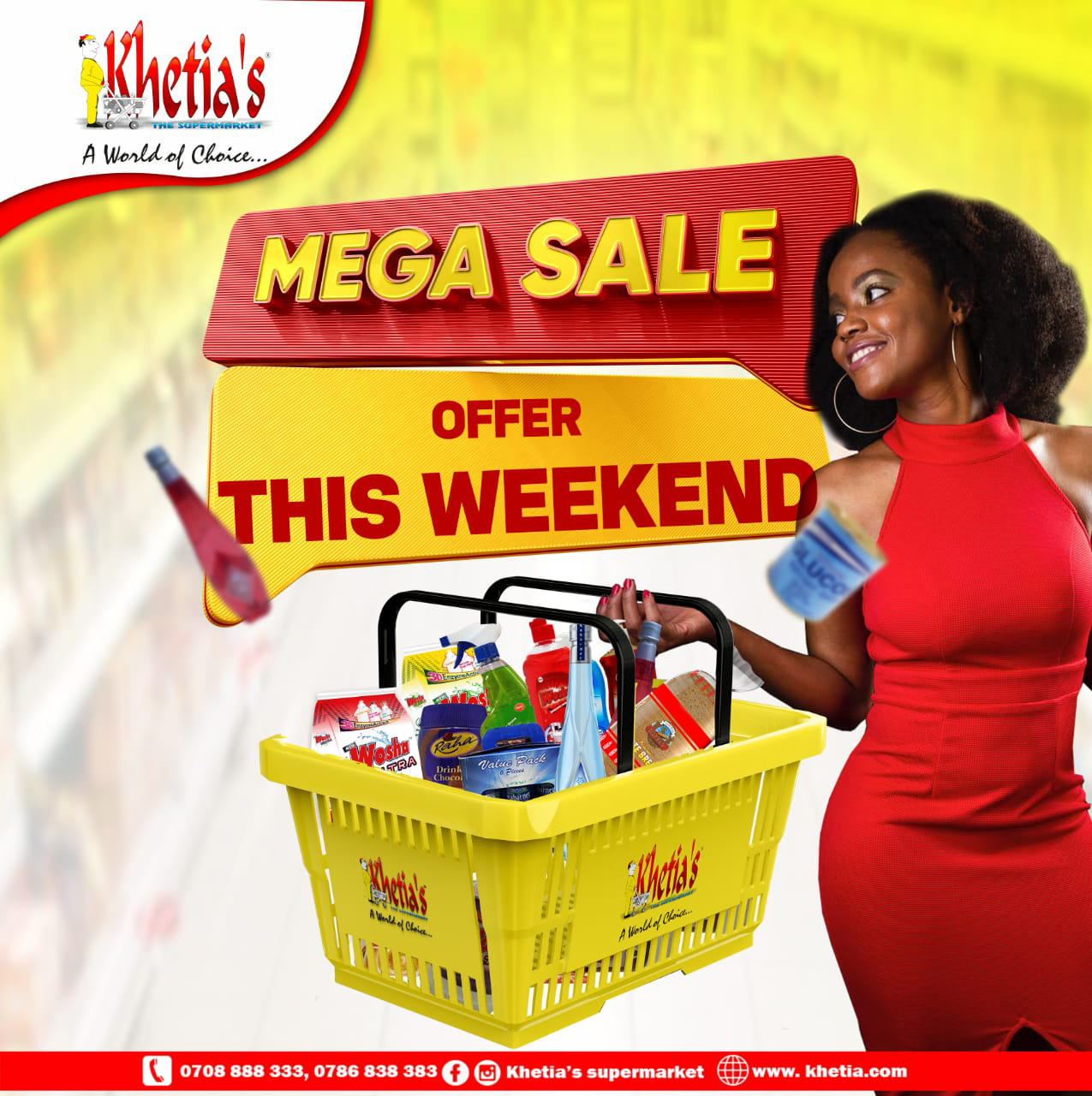 https://ikuweikuwe.com/wp-admin/admin.php?page=td_theme_panel#