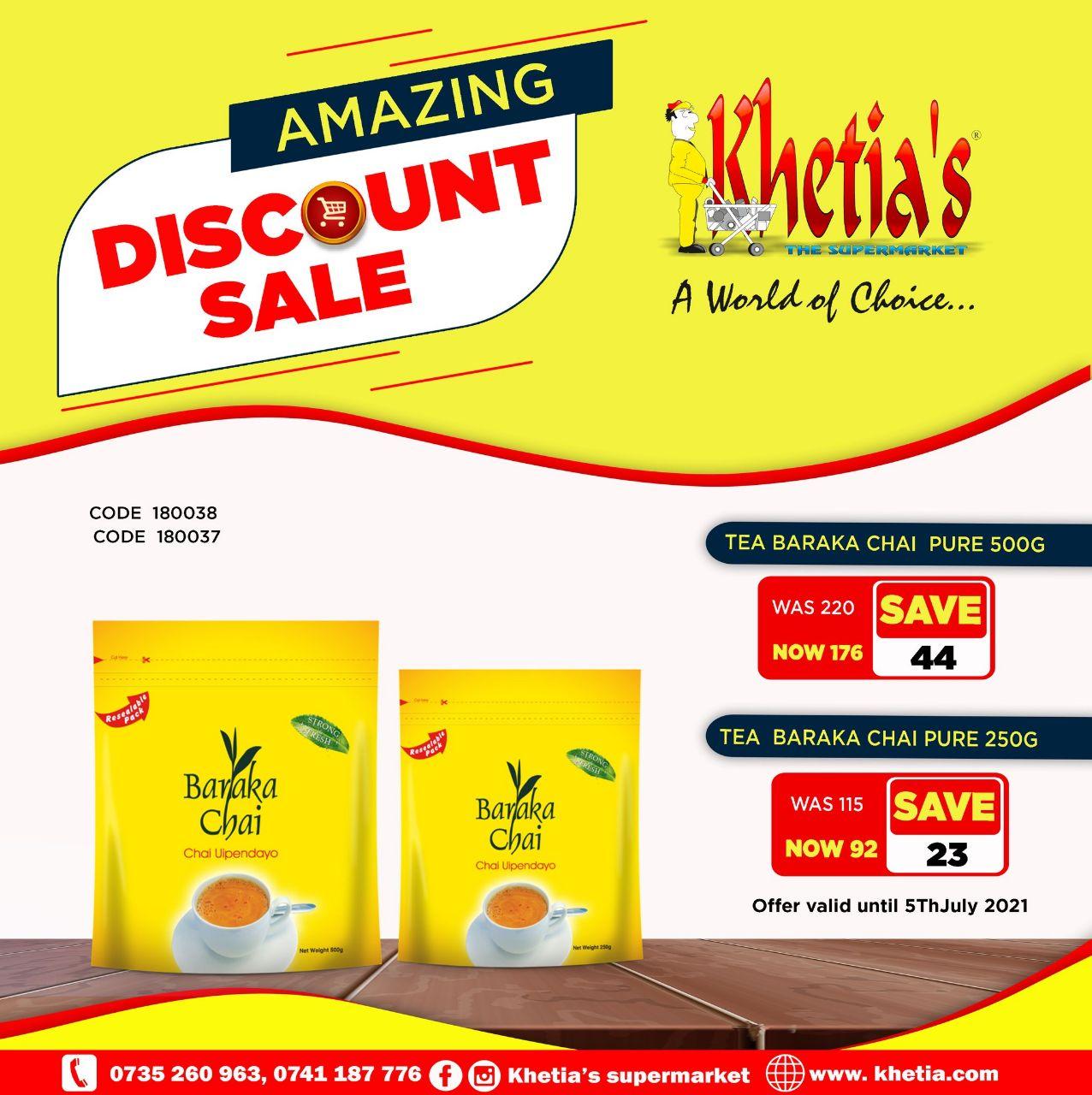 4 REASONS WHY GOVERNOR WANGAMATI HAS DECLINED TO RECEIVE THE 18 MILLION LAWRENCE SIFUNA LAND TASKFORCE REPORT
 In Summary;
Taskforce report
#iKUWEiKUWE fact findings/Opinion on each piece of land
The County Assembly factor
The Task Force did not spend

18 million

as quoted in County finance records… they were paid

5 million

ONLY! for the 109-day exercise.
Bungoma Governor Wycliffe Wangamati is on the spot for DECLINING to receive a Land report from a Task Force he appointed early February 2019 and mandated to identify and document all government Land within the County. The Taskforce that was led by a seasonal politician and former Bumula MP Hon. Lawrence Sifuna kicked off its public hearings in Mt. Elgon Sub county, at Kaptama ACK church on Monday, February 18, 2019 and completed its work in June 2019.
According to its ToR the Task Force had be given 20 days to execute its mandate and deliver a report. The time was obviously coined for failure since the same ToR demanded that they do Public hearings, field visits and give the accused time to defend self. The committee therefore drew a work plan which was agreed upon as follows;
Day 1; Public hearing (per ward)
Day 2; Field visits – Visiting sites, taking photos/videos and statements from residents, meeting relevant former/Current govt. officials etc. (Per ward)
Day 3; The accused meet the taskforce… The accused were given an opportunity to defend selves as well as being cross-examined on the same. There were only one such meeting for each Constituency
More days had to be added;
Bungoma Posta grounds sale deal is being brokered by Governor Wangamati and DG Prof. Ngome
The Task Force combed through the entire County covering 45 wards receiving/listening to views/concerns/complaints/reports, visiting/viewing parcels of land in question and cross-examining the accused where necessary as they collected data. They also collected more data from the National Lands headquarters as well as the Kakamega offices just to deliver a water tight report.
Problems began after they concluded the public hearings and were just about to retreat for report writing… The CEC in charge of Lands Mr. Murgor visited and asked the taskforce to consider governor Wangamati's request of dropping any mention(s) on 4 pieces of Land namely; Chepkube land, Bungoma Library, Posta grounds and Kanduyi Tesia to the surprise of the Taskforce which DECLINED.
#iKUWEiKUWE has partitioned this article into two;
Information from iKUWEiKUWE rat on the Task Force
iKUWEiKUWE finding/Opinion… including documents
My #iKUWEiKUWE rat informs that Governor Wangamati wanted the Task Force to expunge information on the following parcels of land from the report;
Chepkube market land – The land that's being purchased by the County Government to accommodate traders who've been displaced following the construction of the dual carriageway.
During the hearings; Ashok Khetias himself showed up for cross-examination over the land previously owned by the Bungoma District Co-operatives Union Ltd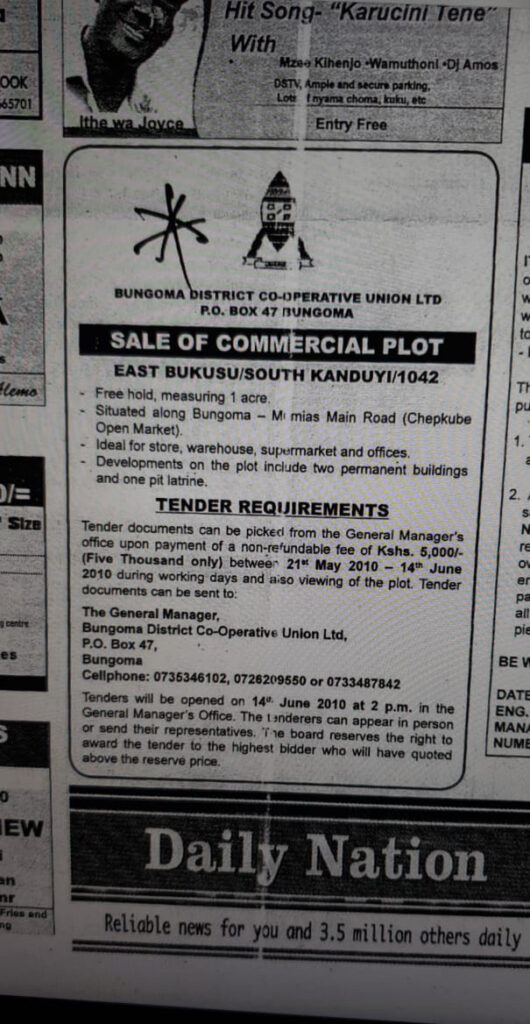 Taskforce the following findings/recommendations were made;
Teachers are now selling Posta grounds back to Bungoma County government at Kshs. 400 million
The land is said to have been acquired at 8 million and within 3 days it was sold and therefore transferred Khetias at 12 million. The advert was wrongly advertised in dailies instead of the Kenya gazette as demanded by the law. Zero stamp duty was paid. Meeting was held at the CEC's office boardroom
Bungoma County is purported to be "buying" the land at 200 million even when the owner wanted to sell at 95 million later reduced to 80 million
RECOMMENDATION;

Chepkube remains Public land which can only be leased.
The government can't buy its own land
Tesia – Kanduyi structures belongs to Wangamati
2. Bungoma Library – According to the County Govt; The County Library is located on the building located opposite governor's offices and hosts a five story building that accommodates CEC's offices. The Lusaka regime decided to spare one floor for library use, a move the Wangamati regime has DECLINED to implement.
The Kenya Library Bungoma branch land was initially located where Chewai Hotel sits now… It changed hands after Rtrd. Judge Justice Wambilianga took it and constructed Chewai Hotel and restaurant. Its alleged that Justice Wambilianga was allocated the piece of land by former President Daniel Toroitich Arap Moi (not confirmed).
The Library land issue gets more complicated as some claim that the land behind the County Assembly and opposite the Law Courts.
It's alleged that Wangamati is furious that Lusaka paid for the building upfront up to 2022 denying the current regime participation in procurement for the same. They therefore want to purchase land for one.
3. Kanduyi 'Tesia' land and the upcoming adjacent building – The land that's purported to belong to Governor Wycliffe Wangamati's father and is partly sits on the road reserve as well encroaches into Masinde Muliro Stadium land
RECOMMENDATION; The structures must be removed from the road reserve and  stadium
The Kenya Library Bungoma branch land was initially located where Chewai Hotel sits
Posta grounds;

NG'ARISHA SACCO had initially been given a FREE land Lease to use the 22-plot land.
After 12 years, NG'ARISHA SACCO had not developed the land against the agreement with the government that they were to develop so that the county government could collect among others land rates and taxes
The law dictates that should a user successfully apply for a lease of such a piece of land and fail to develop it within 2 years the government has powers to repossess and relocate it to someone else
Teachers are now selling back the land to the County government at Kshs. 400 million
RECOMMENDATION;
Posta grounds is Public land and must be repossessed

Government land cannot be sold but leased
Government can't buy back its leased land… but can only reclaim it
An #iKUWEiKUWE rat informs that according to County accounting reports; This Lawrence Sifuna led 11-member Land Task Force spend 120 days costing taxpayers a whopping 18 million… The truth of the matter is they were paid 5,150,000 ONLY! for the 109-day exercise.
,,,,,,,,,,,,,,,,,,,,,,,,,,,,,,,,,,,,,,,,,,,,,,,,,,,,,,,,,,,,,,,,,,,,,,,,,,,,,,,,,,,,,,,,,,,,,,,,,,,,,,,,,,,,,
#iKUWEiKUWE findings/Opinion;
Upon getting the above info I set out to do some due diligence…
Chepkube market land – East Bukusu / South Kanduyi / 1042;

The land was purchased at 17.5 million
The land sale was advertised in 21st May 2010
Date of opening tenders for sale was 14th June 2010.
Khetias did not tender but bought from the person who participated in the tender
Khetias did the agreement with the seller on 03/09/2010
Khetias purchased from Edward Juma on 3rd of September 2010.
Khetias paid stamp duty on the 27/09/2010
Title deed was transferred to Khetias on 27/9/2010
A Human Rights group gave Khetias a clean bill of health (see document)
The County govt. valued it at 95m
Khetias sold it to Bungoma County at 80 million
The County has only paid 34 million
The reasons someone is unwilling to have this issue discussed further is the purported 200 million being quoted as the sale value when the real purchase cost is 80 million
Someone in the Government wants to pocket 120 million
Khetias is selling the Chepkube land at 80 million and NOT 200 million as documented
Bungoma Library;
The inclusion of this land into this fiasco shows how Wangamati isn't interested in fighting Corruption. It'd have been prudent to allow the County assembly look further in this issue though since anyone who has dared follow it up has been threatened with devastating consequences.
Sources say there are no documents to confirm that Moi actually gave out the land… Moi never gave out any land meant for learning purposes, he loved education so much
Kanduyi 'Tesia' land and the upcoming adjacent building;
This structures are obviously on the road reserve as well as Masinde Muliro (Kanduyi) Stadium land
It's is claimed that Wangamati leased the Tesia land for 99 years but NO document is available to that effect… apparently it was done verbally
It is also alleged that Wangamati decided to do the Dual carriageway so that he controls the road-construction features at Kanduyi junction. KeNHA's plan would have seen a roundabout put up there meaning the two structures would have go down
Posta Grounds;
This is a government land
Grabbed (self-allocated if you like) in 1996
The DC, Physical planner and the Lands officer took advantage of their positions to allocate the piece of land themselves and their family/friends
Beneficiaries;

District Commissioner (DC) …………….. Wilfred Ndolo
District Lands Officer……………..………… Peter Ngite
Physical Planner………………………………. Hellen Kamwele
Panpaper Mills (Webuye) employee… Alexander Kamwele (Husband to Hellen Kamwele)
Co-operatives Bank employee ………… Bartonjo aka Life-Life

This happened at the same time that NG'ARISHA SACCO took over the land where TEACHERS' PLAZA sits… It had been allocated (GRABBED) to the former town clerk Bob Munialo
Illegally sold their plots to NG'ARISHA SACCO when the Sacco landed in Bungoma
It is alleged that NG'ARISHA pays land rates to the County government
The Sacco subdivided the piece of land into plots with a view of giving them to members for development as shares
The Sacco applied for approval of their construction plans but the Municipal Council objected… citing the unprocedural acquisition of the Government land
The Municipal Council later went to court seeking to repossess the land but the case was ruled in favor of NG'ARISHA SACCO
According to NG'ARISHA SACCO they were unable to develop due to the court case
According to an #iKUWEiKUWe rat at NG'ARISHA the sacco pays Land rates to the county… BUT we could not get any proof of that
NG'ARISHA SACCO is now in the process of selling the piece of land to the County Government of Bungoma at 400 million a deal that's being brokered by Deputy Governor Charles Kibanani Ngome and Governor Wycliffe Wangamati
According to sources; the main reason Wangamati is against the inclusion of POSTA GROUNDS in the Taskforce report is: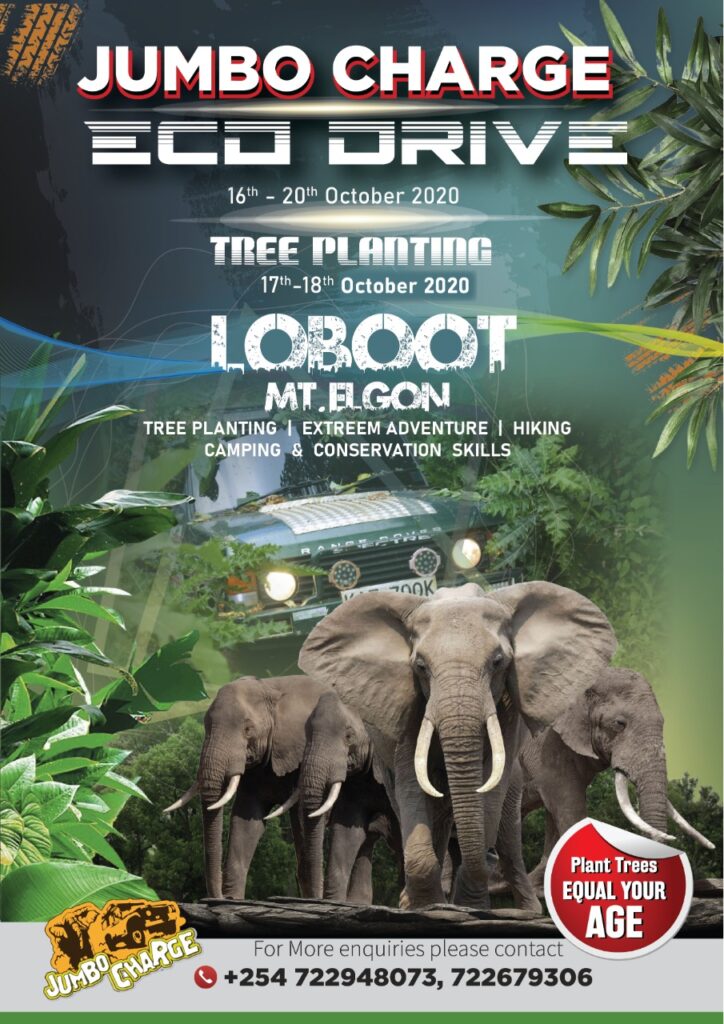 NG'ARISHA SACCO's membership is mainly comprised of teachers. Teachers who "own" Tourist Hotel (Used to own) A hotel Wangamati is said to have duped teachers into 'selling' to him in the name of leasing for 20 years and a promise to pump in 400 million in investment but he has failed to meet 70% of his end of the bargain save for the less than 100 million facelift. He owes teachers about 11 million and does not pay land rates. Shareholders (teachers) have UNSUCESSFULLY attempted to meet him having been the one who proposed/negotiated with them and later signed the MOST SECRETIVE contract on planet earth. The very teachers have zero access to him having purportedly relinquished his position at Bonito to his business partner… about 99% of shareholders (Teachers) are therefore CLUELESS of the ACTUAL contents of the contract signed neither do they have a mechanism to get him pay for his sins save for the ballot since the once dependable lawyer is also behaving in a way likely to suggest that he is bed with Wangamati.
In brief; For political reasons; Wangamati is just but avoiding to create another battle with teachers… He knows that his company Bonito owes Tourist Hotel owners (Teachers) about 11 million, repossessing Posta grounds will be a sealing his fate with teachers at the ballot.
A governor has no powers to reject an investigation sanctioned by the County Assembly… it's upon the County Assembly to adopt or reject a report by a Taskforce
Why has the county Assembly found it NOT necessary to demand for this report, a report they sanctioned for and is supposed to be received by the governor who would then forward it to the assembly for approval/adoption or rejection
If the report is not tabled and deliberated upon by the assembly as dictated by the law, then it would amount to waste of Kshs. 18 million (Public funds)
IS THE COUNTY ASSEMBLY COMPROMISED? They authorized the use of Kshs. 18 million public funds for a land taskforce whose report was ready in June 2019… More than a year later it hasn't been tabled in the assembly… The assembly is NOT interested in demanding for the report… WHY???
#iKUWEiKUWE Updates was nevertheless unable to reach the governor and CEC lands for comment…